Watch how Angry Abhishek turns away from wife Aishwarya at Sarbjit's premiere!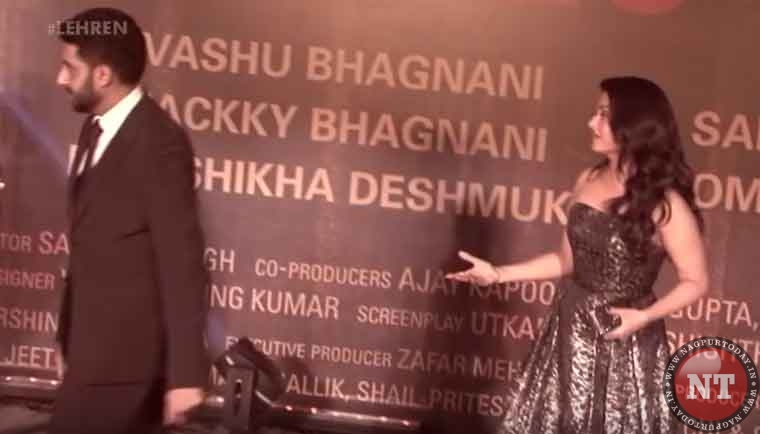 We all saw Aishwarya Rai Bachchan's entire family including hubby Abhishek, in-laws Jaya and Amitabh Bachchan, parents Vrinda and Krishnaraj Rai, and brother Aditya attend the premiere of her movie Sarbjit. The Bachchans and the Rais were all praises for Aishwarya and her performance. Hubby Abhishek also praised his lovely wife saying, "It's immensely brave of any actor to perform with such honesty and fearlessness and the Mrs. is the bravest of them all. So proud! #Sarbjit"
However, it seems that something went wrong for Junior Bachchan at the do as he was seen in quite a glum and grumpy mood. Abhishek for some reason, was not interested to pose for a pic with Ash. When he did finally pose with his wifey, he stood there barely for a few minutes before abruptly walking away, leaving Aishwarya shocked.
Check out the video and gauge the intensity for yourself