Nagpur: TIE, or The Indus Entrepreneurs, is the World's Largest network of Entrepreneurs. With over 12000 members worldwide, TiE is the leading organization for all things entrepreneurship. It is a not-for-profit organization consisting of 61 chapters in 18 countries.
Nagpur has had a chapter for some years now – and is often adjudged one of the best in many ways!
Keeping up with that reputation, Shashikant Choudhary, the well known stalwart of Nagpur's own Software industry, and an Angel Investor now, has embarked upon some innovative new ideas to help and encourage 'start ups' in the city as TIE's new President.
Speaking to Nagpur Today exclusively today, Shashikant said under his stewardship, TIE Nagpur will have specific and practical workshop oriented programs for the four main stake holders of TIE. The Student Community, Start up Community, Women Entrepreneurs and lastly Charter members of TIE.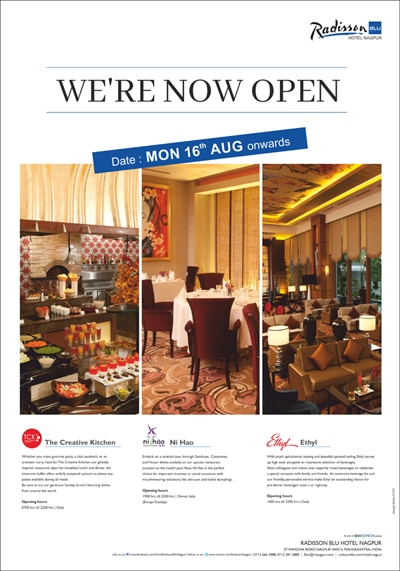 He said that until now TIE, through popular projects like TIECONs was focusing on highlighting success stories country wide to inspire city hopefuls who wanted to embark on their own journeys of Start ups. Successful start ups from Bengluru, Hyderabad, Mumbai etc. were showcased and told 'their stories' to us.
Choudhary has now decided to change the focus to more specific workshop oriented and result oriented programs, the schedule for which will be decided one year in advance.
These will be held every Saturday of the month and will be for two target groups – the new start ups with target turnovers upto 50 lakhs and the 'mid mature' entrepreneurs who want to go from 50 lakhs to 5 crores. There will be separate programs for each group and the final Saturdays will have common workshops that both groups can benefit from. They will be called Tie Total Impact workshops. They will be addressed by TIE charter members from Nagpur and globally.
The first such program will be unvelied tomorrow with Shashikant himself addressing it. The Session will be : Execution Strategies of Successful Entrepreneurs: Learn how small companies can achieve big growth in the real world .
Who better than Shashikant to talk about this since he has been Managing Director, India for GlobalLogic one of the best known companies of Nagpur/ India? He is often described as a serial entrepreneur who has co founded 5 IT companies. He has been instrumental in bringing Nagpur on IT map of India.
In the 23rd Feb. talk he will give instances of real companies of India who have been trail blazers and his own experience.
This will be followed by:
Session 2: You can Sell Anything- The Art and Science of Selling
Speaker: Kartik Kale: Director -Jaika Group of companies: The Jaika Grouo is a Rs. 1,500 crores multi product, multi service group having its presence in Vidarbha and Chhattisgarh. Apart from Tata Motors, the group has also established tie-ups with a number of world class companies.
On 28th February will be held:
Session 3: Learning 2 Innovate
Speaker: Shashank Garg : Co-Founder – InfoCepts : Shashank has about Sixteen years of experience in Business Intelligence, Consulting and Project Management. Prior to starting InfoCepts, he worked as an independent consultant to several Fortune 500 companies.
Session 4: Numbers Don't Lie – Translating financials into operating parameters and turning the corners.
Speaker: Jay Chopde : COO- Emergys Corporation : Jay Chopde has been an entrepreneur for the last 20 years, having founded and grown two successful start-ups. Jay was a Co-Founder of Infospectrum Inc., prior to Infospectrum, Jay was co-founder and CTO of Concretio.com, Inc.
So much is the excited buzz about these programs that the "100 persons journey" has already had all seats taken and now the expected figure is 200 to 250! They have already made arrangements to move into a bigger hall than one planned earlier.
What's more, all these four sessions are free for interested persons.
The grand finale will be on 5th March which will be in partnership with Sharad Sharma of I Spirit. It will be a day long intensive workshop on Entrepreneurship and will be on payment basis. But it's only going to be Rs. 650/ per head!
What isn't known publicly yet is TIE's plan for selecting 50+50 among those who attend for Associate membership of TIE for the whole year. 50 – new start ups. 50 – mid level. For a very nominal joining 'fee' (Rs. 3500/ for the whole year) they will be advised and mentored on every aspect of starting and running a business.
Nagpur is so ready for this! We are already a start up crazy city – a by product probably of job opportunities being so few and far between?
When I was returning from Shashikant's office I saw two boards right in the neighbourhood.
"Rotiwalla.com" followed at a short distance by "Kabdiwallah.com"!
We are already into a dot.com revolution! TIE is committed to helping you along your success stories.