Nagpur : Have you ever played Snake and Ladder Game? May be in your childhood, May be not…..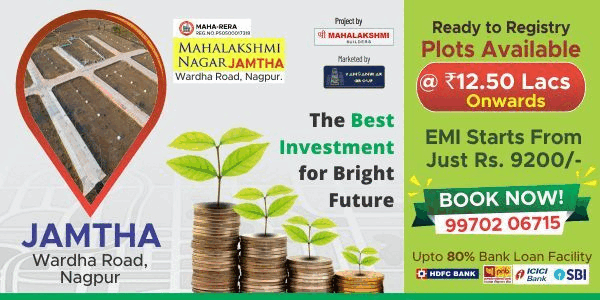 But now, here you have an opportunity to play a game which was forgotten long back. And not just play the game, but be part of it. This unique opportunity has been brought to you by Deutsche Gesellschaft fuer internationale Zusammenarbeit (GIZ) GmbH, together with Maha Metro, Nagpur Municipal Corporation (NMC) and Institute of Urban Transport on November 1, 2018.
This and many such unique activities and fun games, titled *चला नागपूर* are part of Public Outreach Day on that day at various locations within the city. The Public Outreach Day has been planned as a precursor to Urban Mobility India (UMI) Conference and Expo – a flagship event to be held in Nagpur under the aegis of Union Ministry of Housing and Urban Affairs from 2–4 November 2018.
The objective of Public Outreach Day is to sensitize public on sustainable modes of transport such as walking and cycling. Other than snake and ladder game, other exciting and creative activities have been organised throughout the day from 6 am to 7 pm. The various activities start at 7 am with Walkathon at Japanese Garden, Seminary Hills, Nagpur.
At the same time, the Green Street Carnival will be held from 6 am to 9 am on Walker's Street. The street will become a space for interaction, information on urban transport projects and pleasure.
Those who need a break from the excitement will be pleased to discover green surprise – pop-up parks in selected parking lots along the road between VNIT Gate and Shraddhanand Peth Square. Here, existing parking spaces will be converted in small gardens with seating arrangements and spaces for get together.
The concluding event will be held at Traffic Park at 5:30 pm to acknowledge the various creative interventions and celebrate sustainable mobility. The city mayor Mrs Nanda Jichkar will distribute certificates to winners. Further, citizens will have chance to meet international and national mobility experts. Cycles will be used to light up a LED-wall and everyone is invited to take a pledge to walk.
Ms Sarah Habersack, Project Manager for GIZ India's Integrated and Sustainable Urban Transport Systems in Smart Cities, has expressed her enthusiasm about Public Outreach Day and has congratulated NMC and citizens for their commitment towards sustainable urban mobility. The city mayor has appealed to citizens to voluntarily participate in the events. The day-long activities are open to all.