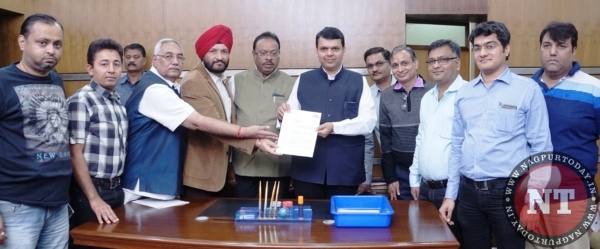 Nagpur: Appreciating fulfilment of promise by Chief Minister Devendra Fadnavis, Vidarbha Taxpayers Association (VTA) welcomed decision of State Government on Nazul lands in Maharashtra.
VTA delegation in December 2015 had submitted memorandum to Chief Minister, wherein specific demand to convert Nazul lands to Freehold was demanded and its conversion on payment of fees / premium was also suggested. During this meeting CM Devendra Fadnavis had categorically agreed to take appropriate step in this regards and had also submitted that this will take some time so that all related issues are sorted out in one go.
J. P. Sharma – President of VTA said, we are extremely thankful to Chief Minister Devendra Fadnavis and his Cabinet for fulfilling this decades old demand of the region, which will bring much relief to the Nazul land holders specially in Vidarbha as considerable number of Nazul Plots are situated in our region.