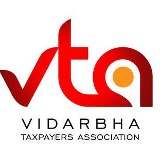 Nagpur News : In September 2012 Vidarbha Taxpayers Association (VTA) had sent memorandum to Dr. Man Mohan Singh – Prime Minister, P. Chidambaram – Union Finance Minister, Anand Sharma – Union Minister of Commerce & Industries and Marotrao Kowase, Member of Parliament from Gadchiroli urging Government to declare special package of various tax incentives for Gadchiroli, which eventually shall attract investments bring development in the region resulting normalcy and shall also curtail naxalism.
Considering VTA's demands favourably, in October 2012, VTA received letter from Prime Minister's Office (PMO) bearing No. PMO ID No. 14/3/2012-PMP3/442968 dated 29.10.2012 addressed to Secretary, Department of Industrial Policy and Promotion, Ministry of Commerce & Industry, New Delhi, alongwith copy of VTA's memorandum for appropriate action.
Later in December 2012, after due process Ministry of Commerce and Industries, New Delhi by its letter No.4(1)/2011-SPS dated 28.12.2012 sent copy of VTA memorandum to respective Secretary of Ministry of Labour & Employment, Ministry of Finance, Department of Revenue, Ministry of Agriculture, Ministry of Railways, Ministry of Tourism and Ministry of Environment & Forest for appropriate action. A copy of this letter was marked to VTA for favour of information. Said letter to VTA by Ministry of Commerce and Industries, New Delhi also specifically mentioned that the primary duty of Industrial Development is on State Government.
VTA had highlighted various incentives provided by State Government; however these didn't attract investors as they being insufficient. Moreover lacks industrial investment due to clearance from forest and environment department, similarly large scale Naxal activities coupled with Zudpi Jungle problem & no railway link.
VTA had demanded that to promote the area by active industrial development, it is highly recommended that Central Government should announce lucrative Industry Policy for Gadchiroli District in form of relaxation in terms of Excise Duty and Income Tax Act as offered to backward industrial regions of Jammu & Kashmir and North Eastern states of India u/s 80IC & 80IB of the Income Tax Act, 1961.
It could also include 10 years of tax holiday and exemption from central excise duty and service tax. Moreover single window clearance in all respect like contact, information, facilitation & clearance centre including forest department is a must.
Special centers are required to facilitate forest tourism, forest based industries, agro & food based industry, horticulture and floriculture activities, vocational and industrial training centers etc. Similarly necessary rail connectivity with major districts will change the scenario of the region all together.
J. P. Sharma – President and Tejinder Singh Renu – Secretary of VTA expressed gratitude for considering VTA's suggestions and anticipates that after State Government providing lucrative Industrial Policy for Vidarbha, now its turn of the Central Government to declare tax holiday for Gadchiroli, which shall gradually bring peace to the region.