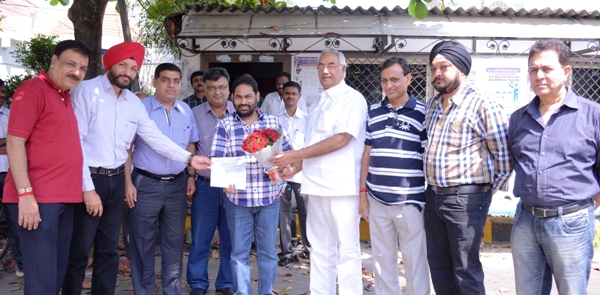 Nagpur News:
A delegation of Vidarbha Taxpayers Association (VTA) led by its President J. P. Sharma met Dr. Nitin Raut, Minister for Employment Guarantee & Water Conservation, Government of Maharashtra and submitted memorandum in support of separate State of Vidarbha along with requesting his intervention in other pending issues of the city.
VTA president J. P. Sharma at the outset submitted gratitude to the minister for his constant stand and support for separate State of Vidarbha. Sharma also informed Dr. Raut that VTA also strongly supports formation of separate State of Vidarbha, which is far lacking behind as compared to the development of western Maharashtra. Sharma also requested Dr. Raut to intervene in Ram Jhula project as the project is surely to miss its deadline of completion of both cable-stayed bridges by October 2014.
Tejinder Singh Renu, secretary of VTA informed Dr. Raut that since our independence till 1990, no provision of parking was mandatory for new building constructions, even two development plans prepared by Authorities had practically none or inadequate parking plots, which clearly reflects our weak foresight and now provisions like 'no shopping frontage' and proposed 'no parking roads' are causing problems to citizens for no faults by them.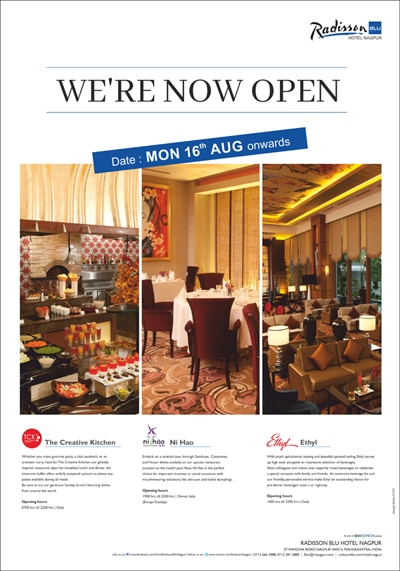 Shrawan Kumar Malu, vice president of VTA submitted that once Maharashtra was referred as one of the most advanced State, however constant increase in power tariff, complex taxation policies, increase is industrial fees and many more has resulted as a major backward step for the State and such discouraging steps are compelling traders & industrialists to shift to neighbouring States, which will have adverse impact on state revenue.
After patient hearing to the VTA's issues, Dr. Nitin Raut informed that with his efforts construction of adjoining Kamal Chowk Flyover would start very soon. During the meeting, Dr. Raut also spoke to the concerned department and took progress report of Ram Jhula's construction and directed the department to submit detailed report of its progress report and completion plans with date immediately. He assured VTA delegation that he'll forward the memorandum along with his remarks to Chief Minister Prithviraj Chavan & keep follow-up.
Others present in delegation of VTA were joint secretary Hemant Trivedi, Amarjeet Singh Chawla, Rajesh Kanoongo, Adv Manoj Moryani and Vijay Kher.