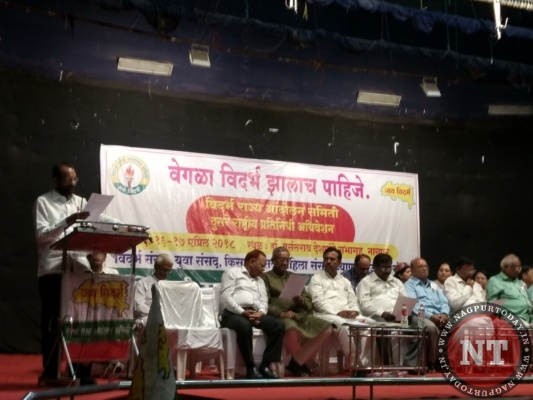 Nagpur: Vidarbha Rajya Aandolan Samiti arranged a two day program demanding for a separate Vidarbha at Deshpande Hall, Nagpur for the betterment of people of Vidarbha and farmers, in a hope that by separate state the economic condition of Vidarbha will improve and will provide relief to the farmers which will stop farmer's suicide. The members of Vidarbha Rajya Aandolan Samiti along with Bahujan Republican Socialist Party (BRSP) and Mahila Bachat Ghat Sanstha, Shrinivas Khanewale, Shailaja Deshpande and many were present where they pledged to fight for a separate state and urged everyone to come and fight for the same. Hundreds of farmers gathered to show their support demanding for an independent state. Many sessions where conducted during the meeting and discussion on the problems faced by the farmers and people were discussed, with a slogan "Vegada Vidarbha jhalach pahije".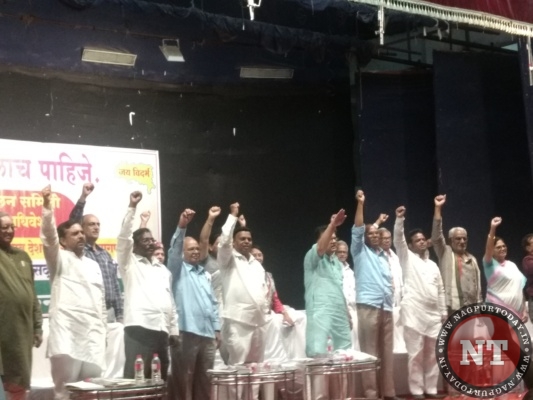 PKB Chakravorty, DG police Maharashtra told that the session was aimed at demanding separate Vidarbha, as BJP had promised in the previous election to provide their support when they come to power but no step was taken from their part and as the next election are to be held so the delegates will be called from all over the Vidarbha to discuss the further course of action.
Suresh Mane a member of BRSP said that the demand for a separate state often seems like a political issue but the fact is it is an economical issue due to which every day a farmer dies. People, who promised to give new state, yet did not show their support must not be spared, and have to come together to support the people fighting for the betterment of the Vidarbha.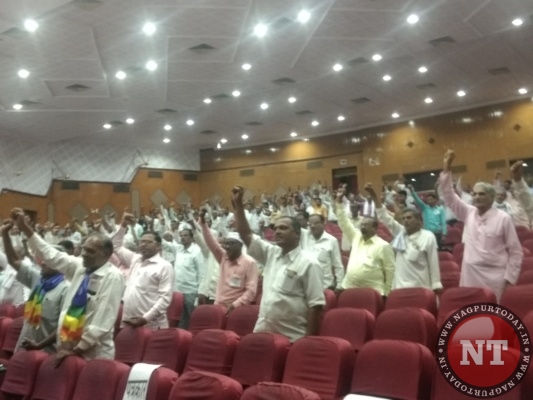 A press conference was held on the concluding day declaring the demands to be fulfilled by the ministry and urged to join and support the Vidarbha March which will be conducted on May 1 from Yashwant Stadium with planning to hoist Vidarbha flag on Nagpur Assembly Building.
The session was concluded with a pledge that we will fight for a separate Vidarbha till the end and will not stop if the demands are not fulfilled.