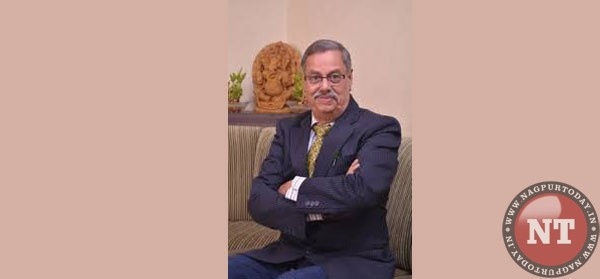 Nagpur: As the issue of "food poisoning" at Visvesvaraya National Institute of Technology (VNIT) mess is has snowballed into a major controversy, the Chairman of the Institute Vishram Jamdar has come out with damage control exercise. While on one hand the students are staging agitation for their various demands the VNIT administration has charged that the issue is being highlighted unnecessarily even though the demands of students have already been met.
Talking to Nagpur Today on phone, the VNIT Chairman Vishram Jamdar has said, "The issue came to my knowledge on September 29. Subsequently, I personally investigated the matter and talked to the students. Along with students, the Principal, Hostel Warden and others had also food in the mess. No complaints over food were lodged at that time. But still, based on the demand of students, the mess contractors was changed on October 1 itself," Jamdar said.
The VNIT Chairman further said, "World class canteen arrangement is at the institute. Inspection of the mess is done from time to time. The issue sparked a controversy after some students of girls hostel took ill. Media reported it to be a case of food poisoning. But it is not true. The VNIT doctors found it be a case of viral fever. Around 22 students had high fever hence had to be admitted in a private hospital. 16 of the students have already been discharged while six other students would be discharged on Thursday," he stated.
Jamdar at present is out of station but he talked to Nagpur Today on phone. He said since he took over the administration of the VNIT many reforms were initiated by him. This move by him did not go down well with some insiders as well as outsiders as they took it as their loss. "These persons are now trying to corner the VNIT administration in the cover of the students. All problems of students have been resolved," he claimed.
However, the students are fighting for their cause through various mediums. They have launched campaign on twitter in the name of 'VNIT students.' The students are continuously drawing attention of HRD Minister Prakash Javadekar and seeking his intervention.
It may be recalled that about 150 VNIT students had reportedly fell sick in the campus on Monday due to alleged food poisoning. The resident students blamed the infested food and dirty water provided to them in the hostel facility for the situation. On reporting the matter to the college authorities, the latter alleged turned their backs claiming it to be the usual 'viral outbreak'.