Nagpur: In between the ongoing debates of metro pillar construction in the vicinity of Ambazari Lake, a new one has originated. The Vivekananda statue built at overflow point of the dam has been declared a threat in a report released by Dam Safety organisation, Nashik in answer of an RTI query.
The statue has been constructed overlooking a big bunch of laws. The statue was already declared unsafe in a report released by DSO in 2016 after Nagpur Municipal Corporation had urged it for technical advice. A team of DSO had carried an inspection and declared that the metro construction is a danger to dam as well as the nearby residential areas. However, the advice was overlooked by the officials.
Nagpur Today possess a copy of the DSO's report which clarifies that the statue has been constructed neglecting several necessary norms of safety. The report states that the walls of dam constructed 164 years ago are made of clay. As a result, construction in nearby areas must be controlled. The most astonishing fact in the whole issue is that permission for construction of the statue was neither taken from Environment & Forest Department nor from the River Safety Department.
Satish Mehta, RTI volunteer and advocate has confessed that he does not possess any document stating that the permission for this construction was availed from the concerned department.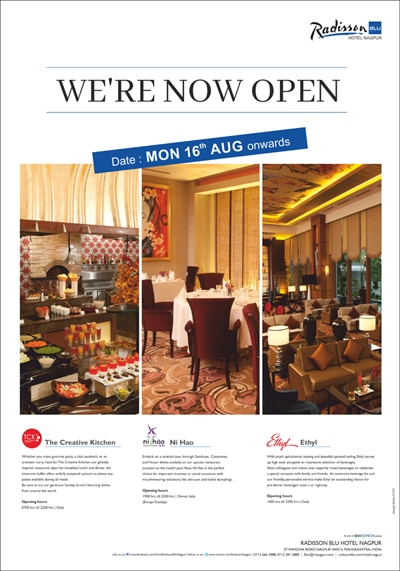 The issue has appeared, not only on security of the nearby residents but also on the existence of city's symbol Nag River which originates from the overflow point of Ambazari. The Central government has issued a fund of Rs. 1300 crore for conservation of rejuvenation of Nag river. Questions will certainly be raised on the project if the water is being halted at starting of the river for which such a huge amount has been issued. The river has already been denotified by Heritage Committee. It is also to be mentioned that it is illegal to stop flowing water. The same has, however, been done in the name of beautification. The Supreme Court's ruling, on the other hand, directs that natural flow of a river cannot be halted.
The DSO report has clearly stated that construction within 200 meters of a dam or 10 times the distance of boundary of any lake is dangerous. The metro and statue construction has been done ignoring these rules.