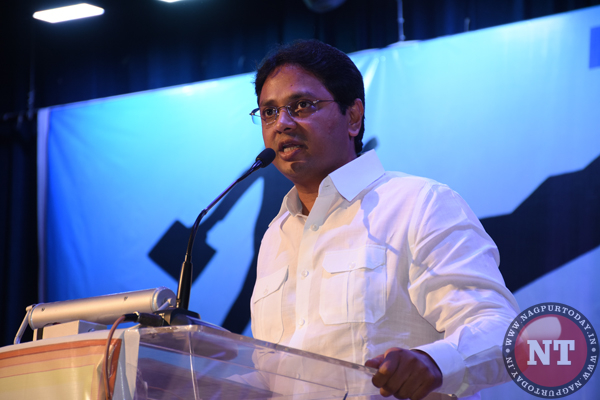 Nagpur: Continuing its efforts to bring fresh lease of youth power into the state Congress, Maharashtra Pradesh Congress Committee (MPCC) president Ashok Chavan has appointed young and vibrant party leader Vishal Muttemwar as in-charge of Chandrapur city and district units. He will be sharing the responsibility along with Shakur Nagani of Kamptee, who has earlier been asked to coordinate party activities in Chandrapur.
Interestingly, Vishal's father and seven time Member of Parliament Vilas Muttemwar started politics in his native Chandrapur district and was first elected to Lok Sabha in 1980s from Chimur. Later, he shifted to Nagpur and continued his winning terms in Parliament. In the changing equations within the party, the senior Muttemwar has come close to Chavan.
Vishal's assignment in Chandrapur is aimed at keeping in check the rebel faction led by ex-MP Naresh Pugalia, who has a strong presence in the district. On his appointment Vishal Muttemwar said that he would start public contact drive from Monday. He was optimistic about the party's future in the aftermath of Rahul Gandhi taking over the party reins. He said that Rahul Gandhi has provided much-needed aggressive streak to activities.
Meanwhile, Ashish Deshmukh, who quit as BJP MLA from Katol to join the Congress on October 2, has been appointed as campaign coordinator of Narsinghpur in neighbouring Madhya Pradesh where assembly elections are scheduled next month. The assignment was given soon after Deshmukh's meeting with Rahul Gandhi in Delhi last week.