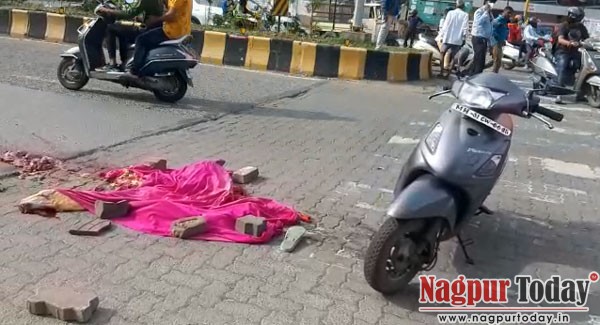 Nagpur: A young women met a tragic end after a truck carrying illegally mined sand crushed her under its wheel here on Thursday afternoon. The incident reported under Ajni Police jurisdiction.
According to sources, a women was trying through Suyog Nagar Ring Road when a recklessly driven truck knocked her from behind. The impact was so severe that the women fell on the concrete road and the truck crushed her to death.
In the meantime, squad of Ajni Police have rushed to the spot and started the probe.