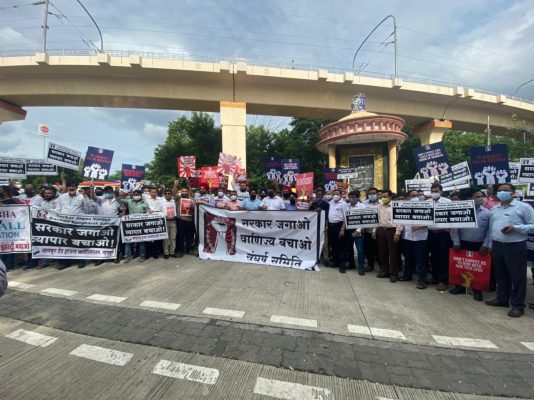 Nagpur: Intensifying their protest against Level-3 restrictions implemented in Second Capital of the State, Nagpur Traders Union displayed united front against District Administration and State Government under the banner of 'Sarkar Jagao Vanijya Bachao Sangharsh Samiti' and took out rally from Samvidhan Square to the offices of Collector and Municipal Commissioner.
Businesses across the country have been facing huge losses even since the first Covid lockdown was imposed and Nagpur city is certainly not an exception.
Lockdown was necessary at one point of time as Covid cases in the Second Capital of the State were skyrocketing, expressed traders and added, "However, the number of daily cases in the district has come down to single digit and no death has been reported since last 10 days. Yet the District Administration has not eased the Level-3 curbs in the city. Thus, to express our anguish, Nagpur Traders have joined hands to take the issue to streets against the curbs."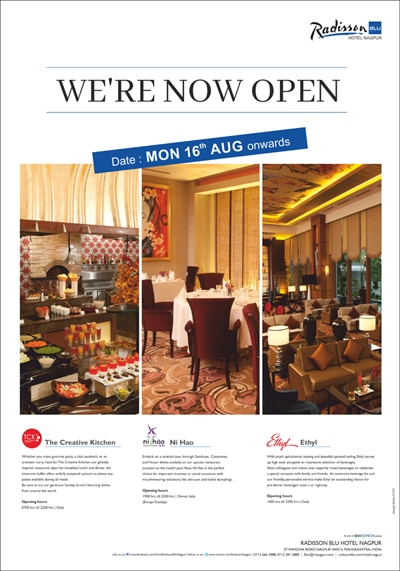 Convener of Sarkar Jagao Vanijya Bachao Sangharsh Samiti, Dipen Agrawal, Co-convener Dilip Kamdar and Secretary Tejinder Singh Renu along with several other traders were prominently present on this occasion.
Speaking to Nagpur Today, Dipen Agrawal said, when conditions were severe traders' bodies extended their support to the Government and complied with every norm. However, when only a couple of cases are reported in the district, the administration should offer some relaxation.
"Owing to the Covid pandemic, the traders of the Second Capital of the State are under severe financial burden for over one and half year now. Despite this, traders have been complying with every norm issued by the District Administration and the State Government by keeping their establishment closed," he said and added, "When more cases of the virus borne disease were coming in Nagpur at the start of this year, business exemption was given in western Maharashtra owing to their low infection rate.
Despite, on June 4, when the State Government scientifically divided the cities of the state into four levels, Nagpur was in Level-1 due to the low rate of the infection. However, the Level-1 exceptions in the Second Capital of the State did not last long and the city was put under Level-3 restrictions citing threat of Delta Plus variant."
"Now that the cases of Covid are coming down in Nagpur while western Maharashtra has been witnessing slight increase in the infection rate; the curbs are being imposed there, as well as in Nagpur. What kind of justice is this?" he laments.
"Owing to such discrimination businesses in Nagpur district have been adversely affected. In such a situation a series of protests have been initiated from the traders to wake up the government and remove the restrictions.
On Tuesday, the traders have called for a car and bike rally that will start from Hislop College and commute through all prominent avenues of the city and will conclude at Variety Square," Agrawal mentioned.