Video : Shahrukh shows off 'desi swag' on Kailash Kher's tune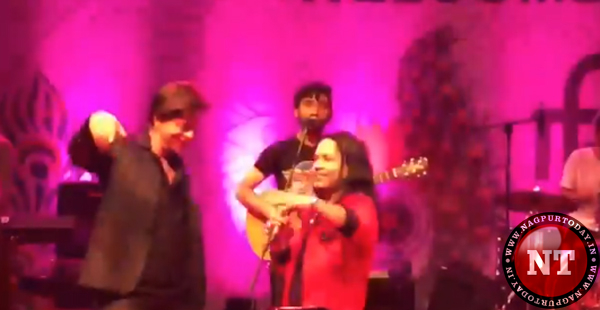 Shah Rukh Khan inaugurated the 48th International Indian Film Festival in Goa and turned the whole event glittery. He was one of the biggest draw at the event which became the topic of much discussion lately. He got a king-size welcome on stage. He spoke at length about what cinema means to India and how such festivals need to get more buzz than anything else. But what you didn't know all this while was he even danced like a jungli! At least that's what Kailash Kher called his dance to be.
It was the concert night, where everyone was making merry. Now when you have SRK in the audience how can you not have him on stage for some dance and song. Kailash Kher did the same thing. He got SRK on stage to dance to his track, Chak de phattey, from Khosla Ka Ghosla. The actor, as usual, did his best to match Kher's energy and did what he was asked to do. That's why we love SRK. He never says no to anyone. He will do everything he can to keep his audience hooked even if it means some awkward steps. No wonder the singer was humbled by this gesture of the Khan.
Power packed performance by @Kailashkher with Super Star 🌟 @iamsrk at #IFFI2017 Chak De Fattey… Amazing moment! Superlative Energy 😀🎉🎉🌟 @IFFIGoa #RjAlok pic.twitter.com/upiH80MtWm

— RJ ALOK (@OYERJALOK) November 20, 2017