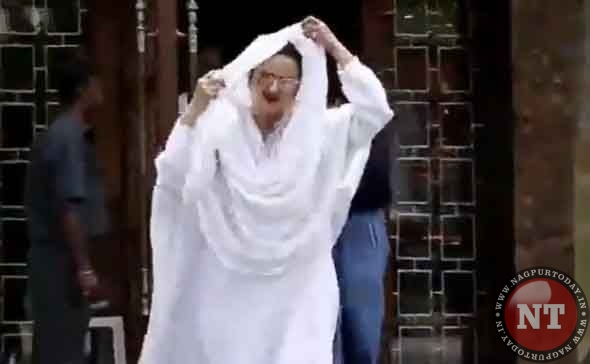 You see, not every celebrity is a Kareena Kapoor Khan who likes being photographed throughout the day. Most of them only approve of the paparazzi when they think they are appropriately dressed with the right makeup or else it's a strict No-No! Like, we have seen so many instances in the past where actors have literally dunk their heads inside their cars or say have covered their faces to avoid getting clicked. Who knew even Rekha would end up having one such awkward encounter with the paparazzi one day.
A video of Rekha is going viral on the internet right now where you can literally see the actress covering her face with her saree the minute she sees the photogs. Her manager too is seen running to open the door of her car to make it easier for Rekha to rush in. Like, we really don't understand what was the need for Rekha to panic so much because if you watch the initial few seconds of the video, it's not even like she was without makeup or had any mess up on her face. She looked as beautiful as ever in that beautiful white salwar kameez; yet she decided to turn around and hide away from the paparazzi.
Rekha's this behavior is quite strange considering how she's always acknowledged the paparazzi in the past no matter what. Probably, this time she didn't want to get clicked coming out of a saree shop at that point in time.
Or you never know, what if she was simply not in the good mood. Your guess is as good as ours so do drop your thoughts in the comments below and keep watching this space for more updates.