Video : Ranveer-Jim Sarbh shows off steamy chemistry in Binte Dil!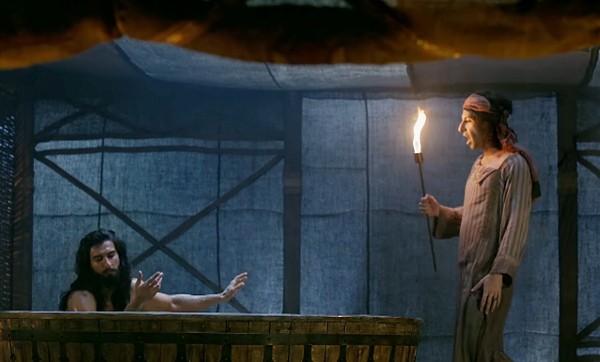 Nagpur Today.
The makers of Padmaavat couldn't quite take the usual route to promote their film thanks to the protests that threatened to stall the release of the film. However, now that the film is running in theatres and making quite a kill at the box office, conditions are favourable for promotions, not that the film needs much selling.
However, given how Sanjay Leela Bhansali makes songs look more beautiful than they are, it would be a shame if they are released without making some noise. So, after stunning us with Khalibali, where Ranveer's energy is on another level altogether, the makers have now released another song featuring the actor.
Those who have seen the film, would be well aware of what the song was all about. But for those who missed it, Binte Dil is an ode to the hedonism and narcissism of Allaudin Khilji. The song, in the film, is lip-synced by Jim Sarbh, who plays Ranveer's trusted aide and servant. While throughout the film, Ranveer is seen as a menacing conqueror, in this song he comes across as someone who relishes the finer things in life. Both Ranveer and Jim are at the top of their game in this song and their chemistry is evident. They can easily put the chemistry of most favourite pairs to shame. But enough of us waxing eloquent about the number. Check out the song for yourself…