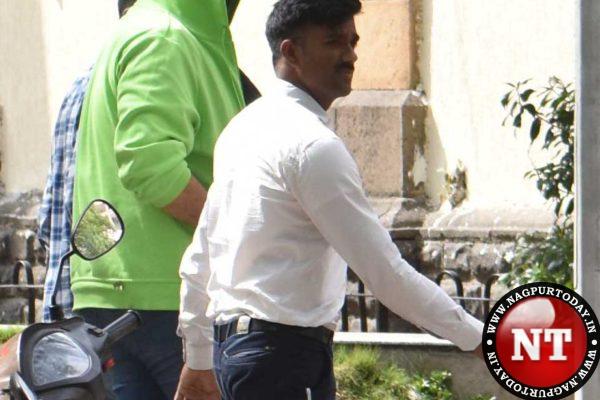 Nagpur: In a significant development, Prince Tuli, a man known for his controversial actions, was brought back to Nagpur by the Ambazari Police on Saturday. Following his arrest from J W Marriott in Mumbai on Friday in connection with a molestation case, Tuli was presented in court and subsequently granted a one-day police custody remand (PCR) for further investigation.
The Ambazari Police had recently registered a case of molestation against Prince alias Principal Singh Tuli, marking the second case filed against him within a month. The victim, a 54-year-old woman residing within the jurisdiction of Ambazari Police Station, filed the complaint.
According to police sources, a team of eight to ten officers from the Nagpur Police Department traveled to Mumbai to apprehend Tuli.
The accused allegedly visited the woman's house on May 16, where he threatened her life, engaged in indecent behavior, and made objectionable remarks about her. Adding to the severity of the situation, Tuli took to social media to post derogatory statements.
Prompted by these actions, the woman lodged a complaint with Police Commissioner Amitesh Kumar, leading to the registration of a case involving charges of molestation, abuse, and threatening against Prince Tuli on Wednesday night.
The dispute between Prince Tuli and his own family appears to revolve around the complainant woman. A video clip capturing the incident has gone viral, showcasing Tuli verbally challenging his family members and displaying abusive behavior towards women.
The clip further reveals a physical altercation that transpired during the confrontation, rapidly spreading across various social media platforms and drawing widespread attention to the distressing events.
Prince Tuli's previous encounters with the law include being booked by the Sadar Police for causing a ruckus and physically assaulting the manager of the CP Club in Civil Lines, thus preventing him from entering the premises.