Nagpur: City police, for the first time, are organizing a marathon in four categories. The event "Let's Run for Safe Nagpur" is being held at 5.30 pm on Sunday, February 26, 2017. The marathon will have four segments – 3, 5 , 10 and 21 km distance. Over 5000 contestants from city and nearby parts are likely to participate in the marathon being organized to create awareness and also strengthen relations between the police and citizens.
The event is being sponsored by Mahametro Corporation Limited, Nagpur, L&T, Axis Bank, Cloud Forensic Technology, Spacewood, Haldiram, 93.5 Red FM, Varsha Advertisement, and Orange City Runner.
Entry fees for the marathon are as follows:

· 21 km – Rs 500
· 10 km – Rs 300
· 5 km — Rs 200
· 3 km — Rs 100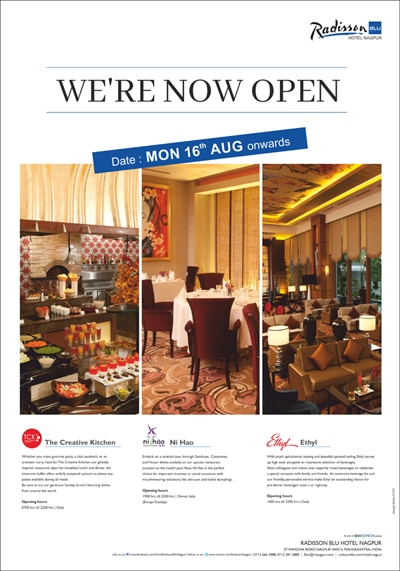 The participants will be provided with one T-Shirt and snacks. Attractive prizes, cash awards, medals, and certificates await the winners. Cash prizes of over Rs 1 lakh would be at the stake. Entry forms are available with every police station, Axis Bank branches as well as Cyber Crime Branch. The event is being widely publicized with 11 hoardings dotting the city areas. Information is also being flashed on Facebook, Twitter, Whatsapp, etc,
The route for the marathon is Police Line Takli-Seminary Hills-Futala Lake-Ambazari Lake-Ramnagar-Ravinagar-Futala Lake-Vayusena Nagar-CGO Complex-Gondwana Club-Ramgiri Walkers Street-GPO Square-Ayakar Bhavan-Seminary Hills-Police Line Takli. A slew of other awareness programmes are being organized at Police Line Takli as well.
Eminent personalities including the Chief Minister, State Director General of Police Satish Mathur, and other renowned entities have been invited to grace the event.
Chief Minister Devendra Fadnavis has appealed citizens to participate in "Let's Run for Safe Nagpur" Marathon in thousands. Similar appeals have been made by Commissioner of Police Dr K Venkatesham, DCP (Detection) Ranjankumar Sharma, DCP Zone 1 Deepali Masirkar, DCP Zone 2 Rakesh Kalasagar, DCP (EOW) Ishu Sindhu, DCP Special Branch Ravindra Pardeshi, DCP (Traffic) Smarthna Patil, DCP (HQ) Subhash Bawche, and DCP Zone 3 Sambhaji Kadam.