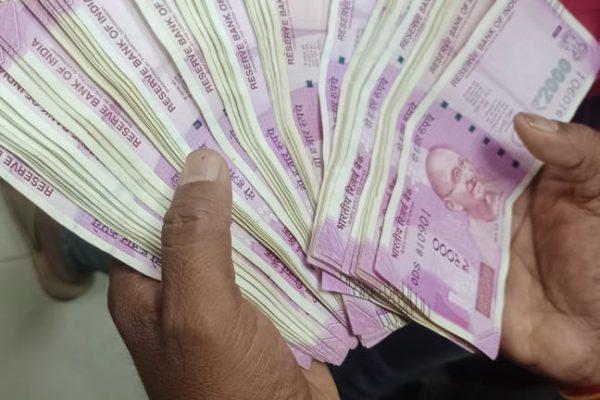 Nagpur: Ever since the Reserve Bank of India (RBI) Governor Shaktikanta Das announced that they will be withdrawing Rs 2,000 currency notes from circulation, people have been rushing to exchange the notes with restaurants, shops and petrol pumps.
However, the situation seems to be a bit different in Nagpur. A renowned south-Indian restaurant in the city refused to accept the Rs 2,000 note on Wednesday morning and asked the customers to leave angrily. The incident was recorded by a customer and is all over social media.
The RBI has made it clear that no shop can deny to exchange Rs 2,000 note as it will continue to remain a legal tender. The citizens can get their notes exchanged till September 30, RBI further stated.
What can be done if an establishment denies to accept Rs 2,000 note?
If a shopkeeper refuses to accept Rs 2,000 currency note, a complaint can be made against the person or shopkeeper and they may be subjected to hard legal punishment.
As per Legal Trend, the Indian Currency Act and section 188 of the Indian Penal Code (disobedience to order duly promulgated by public servants) permit FIRs to be filed against such persons, according to NCIB (National Crime Investigation Bureau). In addition, the police can be contacted right away for assistance.