Nagpur: Arun and Vandana Lakhani – a still young and youthful couple who are already blazing the trail of Corporate India. Arun, recently nominated as the style icon of Nagpur by a leading Marathi newspaper, can easily be called the city's first 'celebrity industrialist!'
Nagpur Today team caught up with the couple at their tastefully done up abode in Ramnagar – designed by them only, not some hot shot 'interior designer'. It teems with vibrancy and life: greenery at every level ( a well laid out lawn on the first floor terrace), a huge aquarium that houses ornamental fish, some 15 years old! And two dogs, a white American Labrador called Sam and a dominating Beagle called Frodo, a character from the famous Trilogy 'A Lord of Rings'.
"These two, specially Frodo, behave like they are the owners of the house and we are occasional visitors " says Vandana fondly.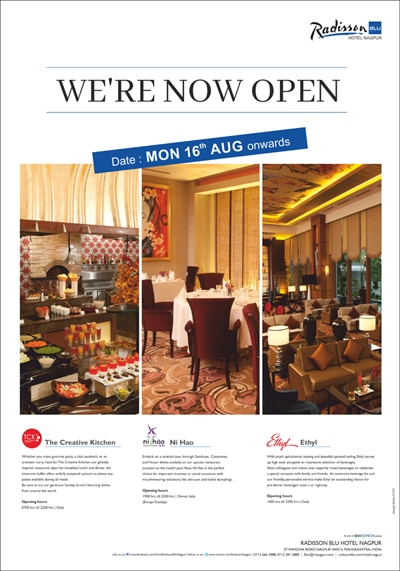 They have two sons, one an ace Badminton player training in France right now, and the other working in an MNC Bank prior to his MBA. So both are not in Nagpur right now, but you can feel their presence in the huge collection of books in their large home library and the choice of movies in their home theater.
When the boys were at home in their school days, the family's favourite activity was playing board games like Scrabble and Monopoly.
"The boys and their dad are also avid chess players" says Vandana.
Their most visited holiday destination is Mahabaleshwar, near Pune, where one can do a lot of activities.
Arun and Vandana have recently been on the half circle Annapurna trail of Himalayas in a trek that began in Nepal, went through Muktagiri, Tadapani etc and ended again in Nepal.
"We plan to be fit enough to do the whole circle soon" says Arun. So obviously, fitness and a healthy diet are twin priorities for this couple. She does Yoga and he seriously uses the gym at home. When they are in Nagpur they prefer home food, otherwise Arun confesses, he is quite a Foodie!
"I can recommend you all the good eateries of cities and towns I visit often" he says.
Starting with their flagship company Vishwaraj Infrastructure, Arun has been M.D. and co founder of companies like OCW, ADCC Research and Computing Ltd and Narkesari Prakashan.
He is actively involved in a lot of CSR activities all over India and poverty alleviation is one of his passions. Something he is dedicated to. He is also on the board of CIIMS hospital and a Rotarian as well!
In this free wheeling interview, he talks about his growing up years in Malkapur, college education in Amraoti and ultimately doing B.Sc Tech. and Master's degree in Petrochemicals from LIT and the journey since. (While talking about his education at LIT, he also discusses ideas about how this once-premiere institute can be restored to its original glory. He was part of an international Alumni meet recently and this was one of their goals.)
He tells us how OCW was formed, the goals and the objectives to the status now, where they are part of similar water supply projects in five Indian towns including Jaipur. He is involved in the Ganga clean-up project as well,that the P.M. is himself passionate about. They are in talks for similar ventures in neighboring countries like Bangladesh and Sri Lanka.
Apart from the 24*7 clean drinking water project, Vishwaraj also has a project that undertakes recycling of 200 MLD of waste water that is sold to power plants etc. after treatment.
He talks at length about what makes a successful PPP (private-public partnership) model and how adding a 4th P to it – People, makes any venture more meaningful and viable.
He agrees emphatically that when people voiced concerns about "privatization of water" they were legitimate concerns and explains how they have been addressed.
Touching upon Vidarbha and development of Nagpur, he is full of praise for the 'effective leadership' the city finally has, and is confident that Vidarbha or not , Nagpur will develop into a smart metro fast.
"It is the leadership and their vision for a place that matters most" he says.
—Sunita Mudaliar