Nagpur: In its endeavor to provide continuous orthopaedic education to its members, the Vidarbha Orthopaedic Society Nagpur organized 'Hand & Nerve Injuries Symposium' on Sunday 16th October. Senior 'hand surgeons' Dr Mukund Thatte from Mumbai and Dr Pankaj Jindal from Pune were invited faculty and enlightened the Orthopaedic Surgeons from Central India about intricacies and recent advances in hand surgeries. Around 100 delegates that included Orthopaedic Surgeons from Central India, including Nagpur, Chandrapur, Yavatmal, Wardha, Amravati, Akola, Jabalpur, Raipur, MP & Chhatidsgarh as well as Plastic Surgeons, Physiotherapists and electrophysiologists benefitted from the symposium at Hotel Tuli Imperial. The expert faculty also examined needy patients from Vidarbha and discussed difficult cases thus providing rays of hopes to many patients suffering from hand deformities since birth or those who acquired hand injuries due to industrial or vehicular accidents.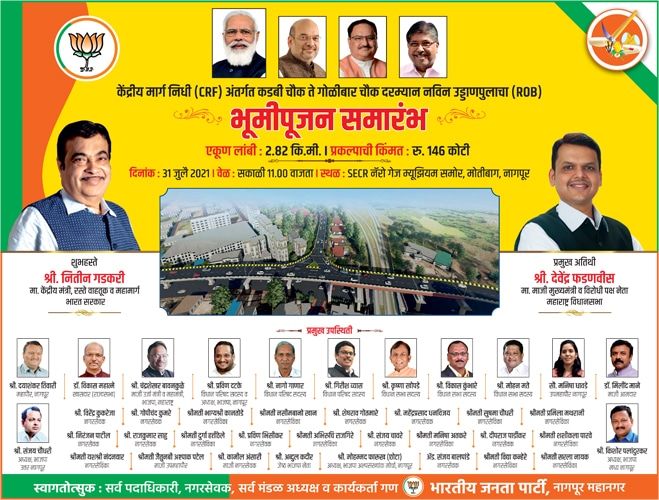 For example Shabana, a 10 year old girl had weakness in left upper limb at birth. Gradually the strength in hand and arm muscles improved but she presently cannot raise her hand above shoulder due to incomplete recovery of Nerve injury. Solutions to such and many other complex hand, wrist and nerve injuries problems were discussed. Post graduate students from GMC, IGMC, NKPSIMS, Sawangi, Sewagram, VNGMC Yavatmal & PDMMC Amravati also presented cases as a part of post graduate training.

Dr Mukund Thatte, senior hand & brachial plexus expert stated that the function of the working hand has to be restored to normal as soon as possible and it is prudent to ensure that the time and money spent on proper treatment thus preventing disability and saving the resources. Dr Pankaj Jindal, noted hand surgeon from Pune, stressed that these injuries should be treated appropriately the first time it presents. Surgical Technical pearls were shared by the faculty.
Conditions like deformity at birth, elderly ladies with tingling sensation in hand, neglected injuries, rehabilitation and therapy were discussed. The purpose of meeting was to highlight importance of diagnosing and treating nerve injuries as early as possible.
Dr Rajendra Choudhary, President of VOS Nagpur felicitated the national faculties. Dr Alankar A Ramteke, Honorary Secretary of VOS Nagpur proposed vote of thanks. Dr Sudhir Babhulkar aws the MMC Observer, Dr RM Chandak, Dr Kiran Saoji, Dr Vivek Gadge, Dr Sudhir Soni, Dr Parag Patil and Dr Samrat Taori worked hard for the success of the program.