Vidarbha irrigation backlog stands at massive Rs 66,000 crore; Govt spreading a lie: Tawde

The BJP leader tore apart claims of the Congress-NCP Government of overcoming the backlog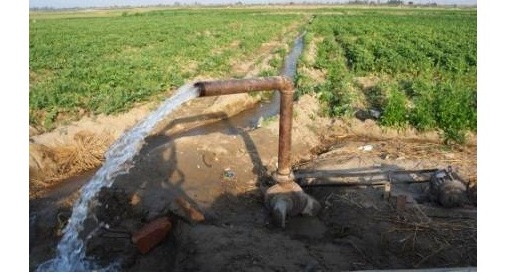 Nagpur News.
The Opposition Leader in Vidhan Parishad Vinod Tawde today tore apart claims by ruling Congress-NCP Government and also nailed their lie over completing Vidarbha's irrigation backlog. The ground reality is that Vidarbha's irrigation backlog stands at whopping Rs 66,000 crore and the reason for this ominous fact is stepmotherly treatment to the region.
"The Prime Minister Manmohan Singh had appointed Mishra Committee to go into details of growing number of suicides by farmers in 2006 in Vidarbha. The Committee had underlined the fact that the main reason for farmers committing suicides was lack of irrigation facilities for farmers in Vidarbha. The underlined fact forced the Congress-NCP Government go for damage control exercise and it resorted to claiming overcoming of irrigation backlog in Vidarbha by juggling with paper works. The claim of the Government is nothing but a blatant lie. The figure for Vidarbha's irrigation backlog stands at Rs 66,000 crore," the BJP leader claimed.
The lack of enough irrigation facilities is causing distress among Vidarbha farmers and leading to spurt in suicides. Vidarbha has been allotted the nutshell of funds for irrigation compared to other regions of Maharashtra. "The Water Resources Department, Agriculture Department and other concerned departments have spent more than Rs 75,000 crore in the past 10 years. However, the White Paper on irrigation showed just Rs 45,960 crore spent on irrigation. And if some of the points mentioned in White Paper are studied in details, only 8.10 lakh hectares of lands have come under irrigation in the past 10 years," lamented the Opposition Leader in Vidhan Parishad.
The BJP leader Vinod Tawde further said, "If the figures of White Paper are assumed true, Rs 5.67 lakh have been spent per hectare since the past 10 years. At present the irrigation backlog in Amravati Division stands at 9,78,150 hectares and in Nagpur Division, the backlog is 1,83,540 hectares. The fact clearly reveals the figure of backlog in money terms at Rs 66,000 crore," Tawde came out with nailing facts and figures and termed the claims of Maharashtra Government run by Congress-NCP as a blatant lie.