Vidarbha Connect appeal public to use NOTA for separate state.

The political parties have to include separate Vidarbha as an important issue in their agenda or else vidarbha supporters will give them answer by using NOTA (None of the above) option at the time of voting say, president of Vidarbha Connect, Ad. Mukesh Samarth.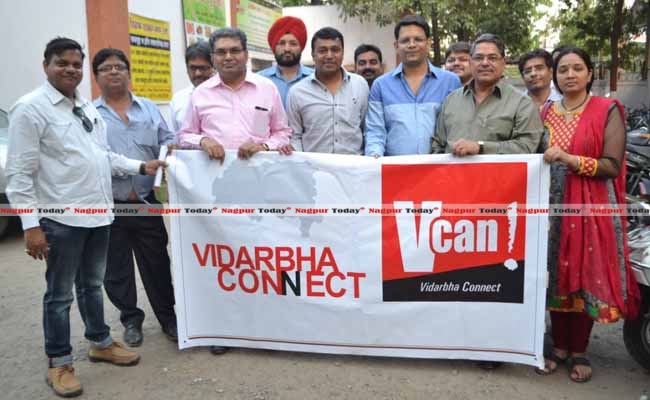 Nagpur Today: Vidarbha Connect ( VCan ) , which is a group of activists for separate Vidarbha appealed the public to stand firm in order to get Vidarbha as an independent state. On March, 22, 2014 Vidarbha Connect organized a press conference at Tilak Patrakar Bhawan. During the press conference the members of Vidarbha Connect appealed to all political parties and their candidates who are contesting the Lok Sabha election 2014 to commit on affidavit with their unconditional support for the creation of the state of Vidarbha.
The members of Vidarbha Connect (Vcan) added that the parties and the candidate should have to do this till March, 26,2014.Failing such commitment on affidavit, Vidarbha Connect will organize one more press conference on March, 27, 2014 and will ask voters not to vote for such parties and appeal them to use NOTA option.
Vidarbha Connect members told media personal that the use of NOTA will be the significance of their support to Vidarbha statehood. Members of Vidarbha Connect (Vcan) said that they will do door to door campaigning for this and will keep fighting till the vidarbha will not get the tag of separate state.
VCan, formed with a larger objective of pushing for a separate state of Vidarbha which has been  unanimously supported by Vidarbha Economic Development Council (VED), Vidarbha Environmental Action Group (VEAG), Jan Manch, Nagpur Union of Working Journalists (NUWJ), Youth for Vidarbha, Vidarbha Rajya Sangharsh Samiti and Vidarbha Joint Action Committee (VJAC)