Vicky Kukreja to be Chairman of Standing Committee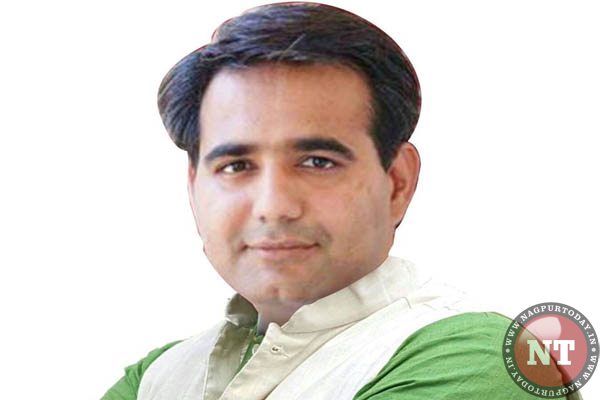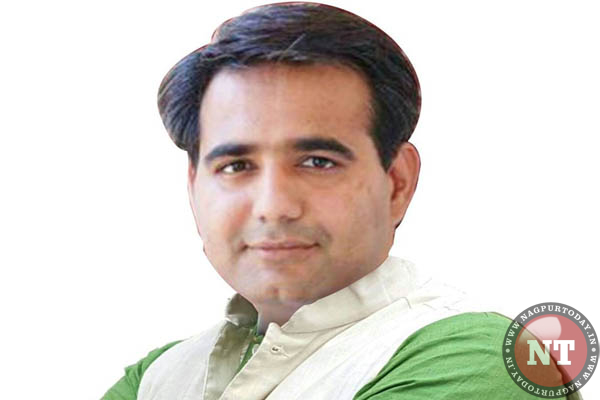 Nagpur: The term of the present Nagpur Municipal Corporation's Standing Committee will end this month The new team was nominated for the next financial year 2018-19 and in this eight new members have been nominated. Among these eight members is BJP's young Councillor Virendra aka Vicky Kukreja. After the announcement of Mayor there are speciulations that Vicky Kukreja might become the next Chairman of Sanding Committee and people have already started congratulating him.
After the ruling party leader's post most of the big post have gone to West Nagpur and South -West Nagpur Councillors like the ruling party and Mayor's posts have gone to South-west and Standing Committee's Chairman's post to west Nagpur. The BJP leaders had already nominated the Chairman of standing committee looking to forth coming Parliamentary elections. It was decided that Prabhag 1 Vicky Kukreja would be the Chairman of Standing Committee. The 8 new members selected are Vicky Kukreja, Sunil Hiranwar, Sanjay Mahajan, Sheshrao Gotmare, Sonali Kadu, Mangala Khekare, Manish Atkare and from Congress quota Harshal Sable.
It may be mentioned that in the Standing Committee there are total 16 members main eight members will be immediately nominated. Presently there are 13 members of BJP and 3 members of Congress in Standing Committee.
Out of these eight new members have been nominated for the next financial year. In the main eight members 6 will be of BJP and two of Congress who will be nominated soon. BJP has already taken the resignations of the six members but it is going to be difficult to take the resignations of the Congress members. Out of the two Manoj Sangole has already made up his mind not give his resignation. If he does not give the resignation once again he will be the standing committee member from Congress quota. As per the rule if he is completes the second year in standing committee than automatically his term will end.
Kukreja is said to be close to Chief Minister. He is the Director of Banking, building construction and Education Society. For the first time when he became the Councillor, on the instructions of BJP leader and Chief Minister he was made the Deputy leader of BJP in NMC and Deputy Chief of Fire Committee. Being in the Deputy Chief of Fire Committee he easily gave No Objection Certificate to many builders and had become a topic of discussion.
There is possibility that a particular group's contractor will get help.
Members of other committees nominated
Architecture, Electricity and Project Committtee- Sanjay Bangale, Bhagwan Mendhe, Kishore Wankhede, Sarita Kavre, Rajkunmar Shahu, Pallavi Shyamkule, Kamlesh Choudhary, Purshottam Hazare, Jeetendra Ghodeswar. Among these Bangale will once again be made the Chairman.
Medical Services and Heath Committee- Manoj Chafle, Vijay Chutele, Pramod Korti, Vishakha Bante, Erwar, Jyoti Bhishikar, Gargiu Chopda, Dinesh Yadav, Vandana Chandekar.Manoj Chafle will once again become the Chairman.
Legal Committee- Adv Dharmapal Meshram, Sangeeta Gire, Jayshree Wadibhasme, Harish Bagade, Gopichand Kumre, Sangeeta Chakole, Sandeep Sahare, Zulfikar Bhutta, Mohommad Jamal. From this Dharmapal Meshram will be made Chairman.
Education Committee- Dilip Dive, Bharati Bunde, Rita Mukley, Swati Aakhatkar, Rajendra Sonkusare, Pramila Nathrani, Manoj Gawande, Nitin Sathone, Mohommad Ibrahim. Dilip will be the Chairman for thebsecond term to
Housing construction Committee- Abhay Gotekar, Usha Pailete, Niranjana Patil, Lata Katgaye, Rutika Masram. Durga Hattithele, Neha Nikose, Parasram Manwatkar, Manwatkar Narendra Walde. Abhay Gotekar will be the next Chairman.
Sports Committee – Nagesh Sahare, Pramod Tabhane, Sarla Nayak, Kanta Rarokar, Sanjay Chavre, Neha Waghmare, DarshaniDhawad, Sakshi Raut, Veranka Bhivgade. Nagesh will once again be the Chairman.
Women, Child Welfare Committee- Pragati Patil, Vishakha Mohod, DIvya Dhurde, Sangeeta Kavre, Manish Atkare , Naseem Bano, Jeeshan Irfan, Rashim Dhurve, Vaishali Narnavare, Pragiti Patil will be the Chairperson.
Water Supply Committee- Vijay Zalke, Pradip Phane, Deepak Choudhary, Gopichand Kumre, Shraddha Pathak, Jayshree Rarokar, Harish Gwalwanshi, Pranita Sahare, Sanjay Burrewar. From these Zalke or Pohane might become Chairman and Deputy Chairman.
Tax Valuation and Tax Collection Committee– Sandip Jadhav , Sunil Agrawal, Yashree Nandanwar, Meenakshi Telgote, Madhuri Thakare, Sanjay Balpande, Nitesh Gwalwanshi, Bhavana Lonare, Mangala Lanjewar. Sandip Jadhav will be the chairman.
Fire Committee- Lahukumar Behete, Varsha Thakre, Nishant Gandhi, Vandana Bhure, Vanita Dandekar, Anil Gendre, Bunty Shelke, Asha Uike, Mamata Sahare. LahuKUmar will be the chairman.