Nagpur: Virendra alias Vicky Kukreja of Bharatiya Janata Party (BJP) has been elected as Chairman of Standing Committee of Nagpur Municipal Corporation (NMC) for the term 2018-19., in a special meeting at Dr Panjabrao Deshmukh Hall in NMC's Civil Lines office, today on March 5.
After scrutiny of nomination papers the election results was announced.
Mayor Nanda Jickar welcomed the newly elected Vicky Kukreja. MLA Sudhakar Kohle, Sandeep Joshi,Tanaje Bande,Anil Sole were promiently present.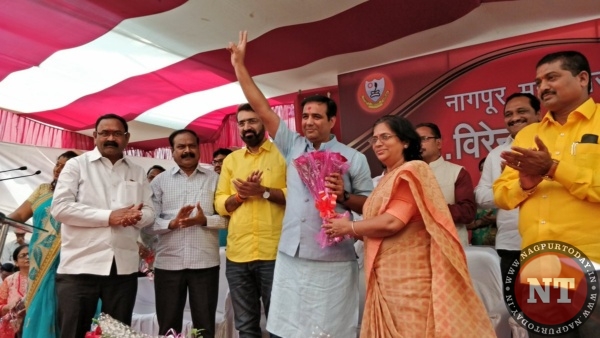 Of a total 16 members in Standing Committee, BJP has got 12, three Congress and one Bahujan Samajwadi Party.
The elections for 10 other special consultative committees — Tax, Water, Women and Child, Public works & projects, Education, Sports, Health, Backward areas, Law and Fire & electric will be conducted on March 6.