Nagpur.
Vidarbha Industries Association HRD Forum in association with Escalader Innovation Consulting has launched a special Leadership Development Program for its member Companies for accelerating business results. This is a part of its special Developmental Initiative by the HRD Department to enhance the business and Leadership skills of its member companies, their owners and managers. VIA has shortlisted Escalader for the entire Initiative. Escalader, a people development company from Mumbai specializes in the area of Leadership development. They shall be imparting their flagship training program – The Neu Leader Series. Even though the programme was restricted to 30 participants due to overwhelming response, the program kick started on the 20th Feb at VIA Auditorium with 35 participants for the first batch.
The Neu Leader Series is a 9 month training program where the participants come just once in a month and undergo Leadership Training. The participants undergo assessments before the training. Post the assessments the participants get involved in the initiative which helps them master 12 core competencies of Leadership. This is followed by hands on projects, interventions combined with coaching sessions. The uniqueness of this programme is the training team also had exclusive session for the owners of the company so that they could cooperate with the second line for implementing the learning for accelerating the business results. The Escalader Team is presided by Mr Sandeep Phanse. Mr Phanse carries an experience of more than 22 years in Corporate Strategy, consulting and helping companies of all sizes create better profitability. Escalader has worked for a lot of well known companies like Bharti Airtel, Mudra Group, Reliance and more than 200 plus small and medium enterprises.
Earlier, Ashit Sinha, Vice President of VIA welcomed the Escalader Team Sandeep Phanse (Lead Facilitator), Dr Sagar Dhotre, Santosh Kadam. Addressing the participants Sinha said keeping in tune with Vision and Mission of VIA this unique programme spread over a span of 8 months will facilitate help develop second line of leadership in the organization. Further, he said that Psychometric tests and interactive sessions will help industries from Vidarbha to improve their business results.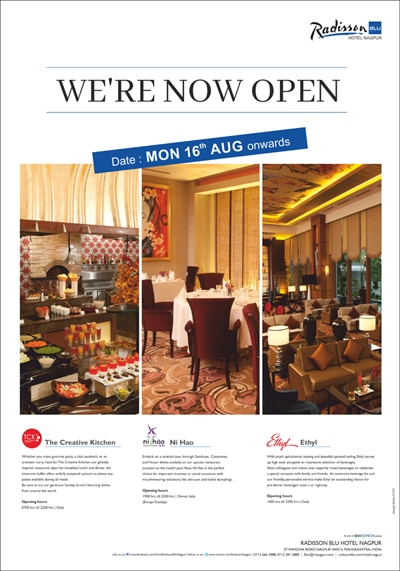 Prominent participants included representatives from EROS Group of Industries, Gimatex Industries Pvt. Ltd., MBP Finance & Investments Pvt Ltd., Kamath & Durugkar Investment, R C Plasto Tanks & Pipes Pvt Ltd, Chanvim Plastics Pvt. Ltd., BP Ergo Ltd., MSKBS & Company, Tapadia Polyesters Pvt Ltd, Butibori, Bajaj Reinforcement, Luk Plastcon, Vidarbha Winding Wires Ltd., Nice Educons Pvt. Ltd., Ajmera Tyres, Diffusion Engineers Limited, Girsons Rubber Ind., Ankur Seeds Pvt.Ltd, Anacon Laboratories Pvt Ltd, SMS Group, Akash Furnitech, Nagpur, etc.
Girish Deodhar, Chairman – HRD Forum in his introductory remarks introduced the speaker and conducted the proceedings and gave a brief about the programme and also proposed a formal vote of thanks.