Nagpur:All roads led to hotel Center Point, Ramdaspeth, yesterday it seemed.
At evening tide industrialists, businessmen, socialites, Government officers – specially those connected with industry and finance as also scribes headed to CP to join VIA officer bearers and members in celebrating its foundation day.
"Apart from skill development, prosperity of rural industries and empowerment of Vidarbha entrepreneurs would be the focal point of VIA agenda in future", said VIA president, Atul Pande on the occasion here on Tuesday.
It has been 52 years since VIA was formed by a handful industrialists of Nagpur like Y.A. Khare, Dr. K.S. Yawalkar and 2-3 others to represent the upcoming industries of the area. Vidarbha and Nagpur, had just joined the state of Maharashtra and the growth story of the region was beginning. (So, people hoped at least). But the area, rich
in natural resources like Coal and Minerals, and flourishing agriculture, was still very backward when it came to industries. MIDC Hingna was still only on paper. Uppalwadi on Kamptee Road was the first industrial estate set up for SSIs by the Central government.
VIA was formed in this atmosphere as a platform to promote industries and make easy liasoning between state government officials, bankers etc. based mostly in Mumbai with entrepreuners here.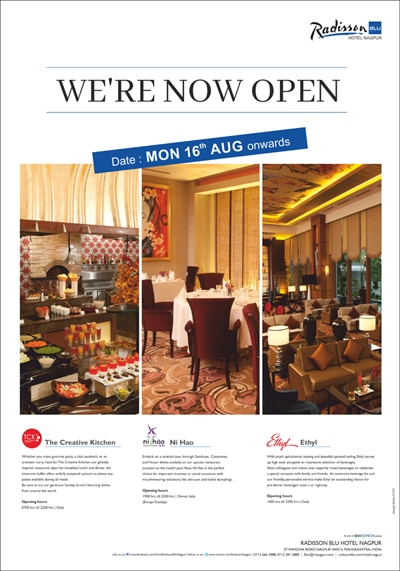 Walking this path, VIA has become 52 years now. As the invitation card said "It is the day to celebrate the passion and commitment of all those visionaries who made VIA the force it is, evolving Vidarbha as an
industrial region".
The 'chief hosts' of the party were present VIA President Atul Pande. Other office bearers and prominent city industrialists present were Omprakash Bagdia, chairman of Agro Cell, Omprakash Jajodia, chairman of CSR Forum, Hemant Lodha, chairman of Industry and Institute Interaction Forum, Suresh Rathi, chairman of Energy Entrepreneur and Cluster Development Forum, Suhas Budhe, Vidarbha district co-ordinator, Shailesh Suchak, executive committee member, Rohit Bajaj, Akash Agrawal, Atul Agrawal, Hardik Thakkar, Satyanarayan Goyal, Pradeep Tapadia, Vishal Agrawal, Y.M. Singh of Amitasha Enterprise, Kishor Thutheja of Lords Wear, Manish Sanghavi, V.P. of Butibori industries Association and Executive Director of Sanghavi Industries, Captain Randhir Sharma, President of MIA and others.
But underlying the festivities and the bonhomie, one could detect an undercurrent of anxiety and insecurity. As many of the industrialists we spoke to, also CAs and others many voiced the opinion that all was not well with Vidarbha industries.
Problems like heavy tarrif of power; prohibitive taxation limits, lack of infrastructure facilities were not just hampering growth but making it difficult to survive.
The only industries who are doing well in Nagpur, IT start ups, do not yet seem to have a sizeable presence in VIA. They are the only ones who would have reason to cheer.
It was an excellent gathering never the less; whether in hapiness or otherwise, it is good to have a party!