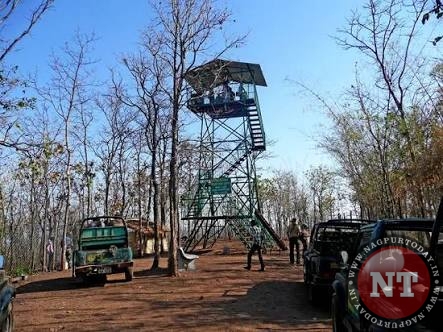 Nagpur: In a bonanza of sorts for wildlife enthusiasts, the Navegaon-Nagzira Tiger Reserve (NNTR) in Gondia-Bhandara districts, will remain open from June 30 subject to road condition. Visitors can do offline booking or spot booking for entry into the tiger sanctuaries.
If the roads get damaged due to heavy downpour and driving of vehicles is not possible, then vehicles will not be allowed. Online booking in this period will be closed totally. The tourists who had made booking would be informed through SMSes about bad road condition due to rains. All the soil roads where there is a possibility of vehicles getting stuck will be closed.
Subsequently, the offline and online bookings would be totally closed till September 30, 2018, for internal management. For the last few years, vehicles were allowed from Moharli and Navegaon gates only. Tourists love top visit Nagzira-Navegaon even during rains for birding.