Nagpur News : Pravarapura or Mansar as the place is currently called, is a small town 40 km away on Jabalpur Road (National Highway No. 7) from Nagpur, in Maharashtra. The name of the town is derived from 'Manisar' i.e. "Jewel Tank". Over 10 lakh tourists, mostly religious, visit Ramtek annually.
Mansar is a site of great archaeological, historical and religious importance and is also a part of the tourist circuit that includes other tourism sites like Khindsi Lake, adventure tourism, Nagardhan fort and the Pench Tiger Reserves. Such a complete and unique circuit would create tremendous tourism opportunities attracting not just domestic tourists but foreigners as well.
Informed Devendra Parekh, President, Vidarbha Economic Development Council (VED), that certain issues like the Mansar excavation site will put Mansar not only on the domestic map but take it to global heights, neither of which exists currently. The Govt. should immediately take action. Parekh further said that private companies are ready to take this up as their CSR activity.
Mansar, is a site of great archaeological, historical, cultural, social, architectural and religious significance. Unique remains have been unearthed in Mansar which are indicative of ancient, rich, complete and flourishing civilizations – BC and AD. Stone tools have been unearthed at the site dating back 80,000 years in human habitation. The excavations have revealed four different layers, covering four different historical periods ranging from the Satavahanas, the Vakatakas and others, including a Buddhist Vihar, and artefacts of these periods have been unearthed. Several kings in India accepted the challenge to possess Vidarbha due to its richness.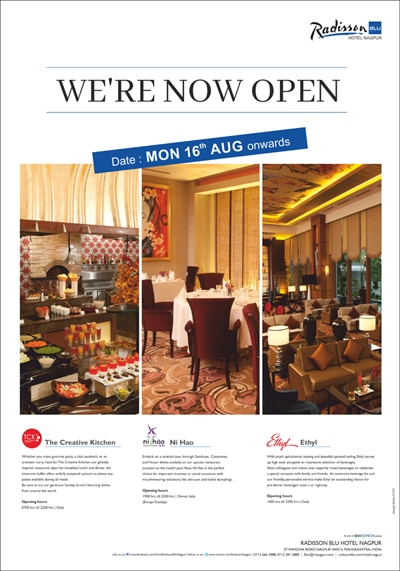 The two major issues that VED demands be resolved as related to this archaeological site are that 1) The Mansar excavation site be declared as a World Heritage Site by the UNESCO and the Archaeological Survey of India prepare a DPR for the same 2) An Information Centre and a World-class Museum be created to display the artifacts unearthed from the excavation site.
There are various archeological sites in the world, which have been declared by the UNESCO as World Heritage Sites, like "Stonehenge", around 3 km from Amesbury, England. Compared to Stonehenge and most other sites, this discovery at Mansar is of much greater value as one of the prime archaeological sites in the country which is worthy of being recognized as one globally too. VED has studied the criteria and finds that while normally at least one criterion needs to be fulfilled to enable a site to be eligible for declaration as a UNESCO World Heritage Site, Mansar fulfils all the ten criteria listed by the UNESCO for this purpose. Despite the site being of such great importance, it has been neglected.
ASI should prepare a DPR proposing the Mansar excavation site to be declared as a World Heritage Site by the UNESCO.
There are ten criteria for selection of a site as a UNESCO World Heritage Site and Pravarapura or Mansar happens to fulfill almost all listed among the requisite criteria, hence it is most appropriate to seek its standing in the world as a UNESCO World Heritage Site.
VED, that this discovery has made Mansar one of the prime archaeological sites in the country. Despite the site being of such great importance, its neglect is monumental. Today, the findings of the excavations and unique sculptures are lying in a room at the site under lock & key, whereas they are of great archaeological and historical importance and the present generations must have a connect to it.
According to Vilas Kale, PP, VED, such important sites really need to be properly protected, preserved and maintained as global monuments as they are not only a matter of pride for the people of a country but of the world. They provide an insight into the past glory of a religion, culture, sculpture, artistic or of archaeological significance, artistic skills and the vision and wisdom of our ancestors, good enough for study and, if possible, emulation. These should be preserved and perpetuated so that succeeding generations learn the skills of our ancestors and our traditions, culture and civilization.
Rahul Upganlawar, Secretary General, VED emphasized that it is now VED's demand that a world-class museum be made in Mansar to house all the artifacts, currently dispersed at different places in the country and abroad and also, an Information Centre be created to disseminate information regarding the excavation.
It may be recalled that Nagpur-based NGO, the Vidarbha Economic Development Council (VED), in its desire for the development of Vidarbha, has been pursuing the above project for long and has filed a PIL along with Ashish Jaiswal, against the ASI and the Department of Tourism for preservation and promotion of the site. VED urges that the ASI look into this matter with the seriousness that it deserves.