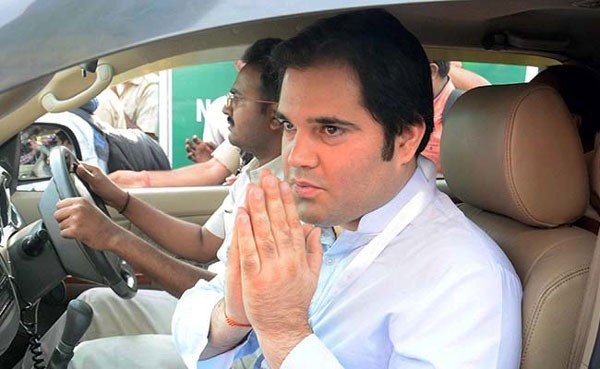 Our sources say that Varun, the son BJP MP Maneka Gandhi, has been completely sidelined by the BJP because he bears the Gandhi name. Varun, the BJP MP from Sultanpur, could have been a major contender for the chief minister's post in Uttar Pradesh, and local Congress leaders feel he has not been given his due.
The young Gandhi is believed to be in constant touch with cousins Priyanka and Rahul — several text messages have been exchanged — and together, they want to usher in a change in Uttar Pradesh by overthrowing the Yogi Adityanath government.
Observers believe Varun Gandhi will shift his loyalties to the Congress in December 2018.
A media report says that on June 23, a tweet from the Congress Party's official handle @incindia paid tribute to Sanjay Gandhi on his death anniversary. Sonia Gandhi also made it a point to visit Sanjay's samadhi for the first time in years. The BJP is aware of these developments and is keeping a close watch on two other MPs as well, who they believe will be offered tickets by the Congress to contest the 2019 polls.
One MP is Kirti Azad, who had alleged corruption charges against two Union Ministers and the other MP is of course, Shatrughan Sinha, who has two rounds of discussions with Rahul Gandhi.