Late Atal Bihari Vajpayee's foster daughter Namita on Sunday immersed his ashes in Ganga river at Har-ki-Pauri in Haridwar. Home Minister Rajnath Singh and Bharatiya Janata Party (BJP) President Amit Shah were also present at the time of immersion.
Namita, the daughter collected Atal ji's ashes from the Smriti Sthal on Sunday to immerse in Haridwar. Further, the "asthi visarjan" (immersion of ashes in river) ritual of late Prime Minister Atal Bihari Vajpayee was held in Haridwar on Sunday afternoon.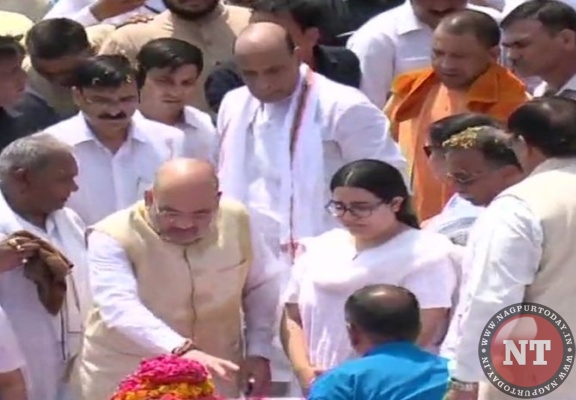 Three urns carrying the ashes of the former Prime Minister were taken to Prem Ashram and then to Harki Pauri for immersion. The same ritual, thereafter, will be performed in 100 other "sacred rivers" of the country. Vajpayee, who passed away here at AIIMS on Thursday at age 93, was on Friday cremated with full military honours at Rashtriya Smriti Sthal, where people turned out in tens of thousands to pay their final tributes.
Vajpayee's foster-daughter Namita lit the funeral pyre amidst the chanting of Vedic hymns and firing of a 21-gun salute by soldiers.