OBESITY, BMI, BMD CAMP held ON SUNDAY 23-12-18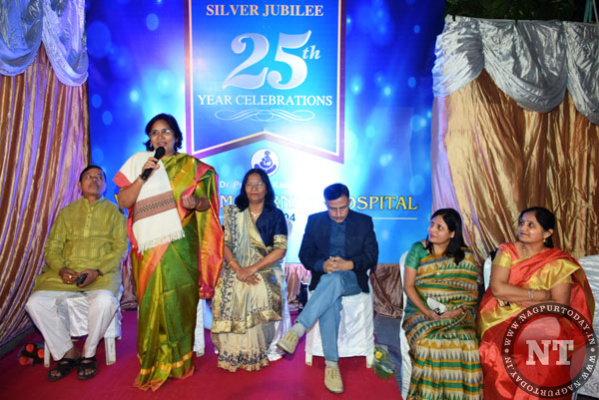 Vaishnavi Maternity Hospital, situated at 60, Central Bazaar Road, near Bajaj Nagar square, run by Senior Consulting Obstetrician and Gynecologist Dr. Mrs. Priyanka Kamble, M. D. (Obst. & Gyn) is completing 25 years of existence this year. She is ex Lecturer & Unit in charge, IGGMC, and Ex. Asso. Prof. LMH and D-CPS Guide, LMH-ETP Nagpur. She is also President Elect of NOGS.
A formal get-together was organized to mark the celebrations along with OBESITY, BMI, BMD CAMP was held ON SUNDAY 23-12-18 evening. Hon. Mayor Nanda Tai Jichkar, was the Chief Guest, while the Nagarsevak Hon. Shri Girishji Deshmukh and Dr. Ajay Kate, senior Surgeon and Former IMA, Nagpur President was Guests of Honour. The hospital has state of the art facilities for women's health. At the outset, Dr. Priyanka Kamble made opening welcome speech and narrated the journey of 25 years.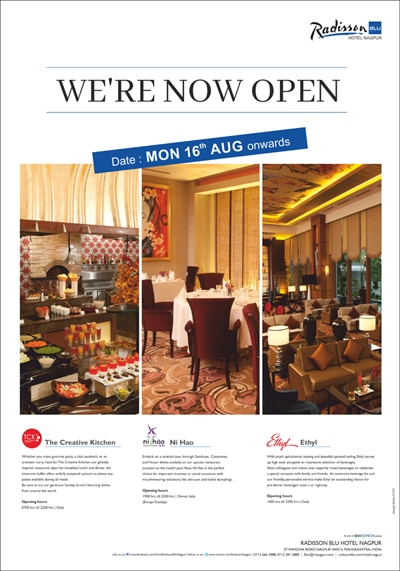 Coincidently, the first baby delivered in the nursing home has become a Medico and is pursuing Medical education in Australia. Ms. Vaishnavi the second born here has specially come for the celebration from Pune, where she is an IT professional. Dr. Varsha Rahatekar and Dr. Vandana Kate were the MOC.
Mrs. Nandatai Jichkar lauded Dr. Priyanka Kamble for single handedly running a hospital for 25 years and wished her all the best in future. She was welcomed by first Patient of the hospital. In an era of corporate hospitals propping up, small nursing homes have proved to be trusted destinations and have personal rapport with persons seeking health care services observed Shri Girish Deshmukh, Nagar Sevak, and Ward 36.
Number of children born in the hospital and their mothers greeted Dr. Kamble along with friends and 1980 batch mates. Prominent amongst present were Dr. Rajesh and Dr. Mrunalini Ballal, Dr. Jaspal Arneja, Dr. Tushar & Dr. Renu Vyas, Dr. Hemant Rahatekar, Mr. Sanjay Gupta of Ashok Hotel, Mr. Gajbhiye G.M Indian Oil Corporation, Mr. Kantide, Mr. Kadu, President Indraprastha Society, Dr. Shashank & Dr. Shantala Bhole, Dr. Shaila Gandhi etc.
Various social activities are planned by her throughout the year with special emphasis on Cancer Screening, Pap smear, Colposcopy, and Obesity – stay Away, PCOS, Anemia Chale Jao, and Breast Cancer Awareness etc.