Budget Highlights :
•India at cusp of massive digital revolution
•Govt to launch 2 new schemes to promote BHIM scheme including cashback scheme for merchants
•AADHAAR Pay to be launched for people who don't have mobile phones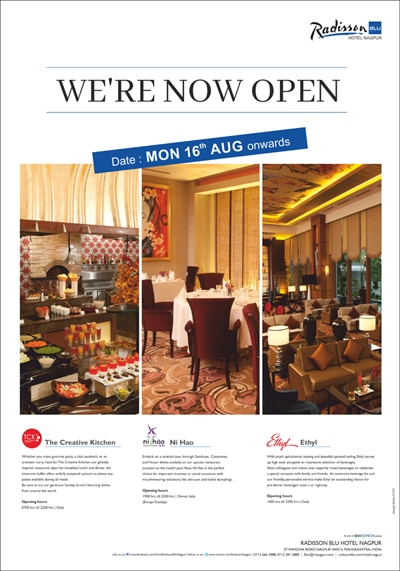 FINANCIAL SECTOR:
•FDI policy: FIPB to be abolished
•Commodities market: panel to study legal framework for spot and derivative market
•Resolution mechanism for financial firms
•Cyber-security: Computer emergency response team to be set up
• Listing of PSEs will foster public accountability; revised mechanism for time-bound listing
•To create integrated public sector oil major
•New ETF to be launched
•Pradhan Mantri Mudra Yojana: Lending target at Rs2.44 trillion
•Stand-up India scheme: over 16,000 new enterprises have been set up

INFRASTRUCTURE:
•Total capex and development expenditure of railways pegged at Rs1,31,000 crore
•Railways: Passenger safety–Safety fund corpus set up; Unmanned level crossing to be eliminated by 2020
•Railway lines of 3,500km to be commissioned
•To launch dedicated tourism/pilgrimage trains
•500 stations to be made differently-abled friendly
•Cleanliness in Railways: To introduce Coach Mitra facility; By 2019, biotoilets for all coaches
•Railways to offer competitive ticket-booking facility; service charge withdrawn for IRCTC
•New metro rail policy to be announced
•Roads sector: National highways allocation at Rs64,000 crore
•AAI Act to be amended to enable monetization of land resources
•Transport sector: Allocation at Rs2 trillion
•Telecom sector: allocation to Bharat Net programme at Rs10,000 crore
•Digi-gau initiative to be launched
•To make India global hub for electronics manufacture
•Export infra: New restructured central scheme to be launched
•Total allocation for infrastructure: Rs3.96 trillion
POOR AND UNPRIVILEGED:
•Women: Mahila Shakti Kendras with Rs500 crore corpus
•Stepped up allocation to Rs1,84,632 crore for various schemes for women and children
•Affordable housing to be given infrastructure status
•Action plan to eliminate leprosy by 2018, TB by 2025, reduce IMR to 29 in 2019
•To create additional PG medical seats per annum
•Two new AIIMS in Jharkhand and Gujarat
•New rules for medical devices
•Labour rights: Legislative reforms to simplify existing labour laws
•Allocation to SCs increased to Rs52,393 crore; STs to Rs31,920 croe, Minority affairs: Rs4,195 crore
•Senior citizens: Aadhaar-based smart cards with health details
YOUTH:
•Education: System of measuring annual learning outcomes, emphasis on science
•Innovation fund for secondary education
•Reforms in UGC: Colleges to be identified based on ranking and given autonomy
•Propose to leverage IT with launch of SWAYAM platform for virtual learning
•National testing agency to be established for all entrance exams, freeing CBSE and AICTE
•100 Indian international skill centres to be established with courses in foreign languages
•To launch skill acquisition and knowledge awareness–Rs4,000 crore
•Special scheme for creating employment in leather/footwear sector
•Tourism: Five special zones to be set up
FARMERS:
•Farmer credit fixed at record level of Rs10 trillion; will ensure adequate flow to underserved areas
•Soil health cards: Govt to set up mini-labs in Krishi Vignan Kendras
•Long-term irrigation fund in Nabard–corpus at Rs40,000 crore
•Model law on contract farming to be circulated
•Dairy processing infra fuind with corpus of Rs8,000 crore
•Dedicated micro-irrigation fund with Rs5,000 crore corpus
RURAL POPULATION:
•Mission Antyodaya to bring 1 crore households of poverty
•MGNREGA: Participation of women now at 55%
•MGNREGA: Rs48,000 crore allocated
•MGNREGA: using space technology in a big way
•Prime Minister Gram Sadak Yojana: Rs19,000 crore allocated; along with states, Rs27,000 crore to be spent in FY18
•Pradhan Mantri Awas Yojana: Rs23,000 crore allocated
•100% village electrification by May 2018
•Rural livelihood mission: Rs4,500 crore allocated
•Mason training for 5 lakh people
•Panchayat Raj: HR resource programme to be launched
•Rs1,87,223 crore for rural programmes
OPENING REMARKS:
•Our govt was elected amidst huge expectations; underlying theme was good governance: Arun Jaitley
•Massive war against black money has been launched
•Govt now seen as a trusted custodian of public money: FM
•Focus on energizing youth to reap benefits of growth
•World economy faces considerable uncertainty: FM
•Three major challenges for emerging economies: US Fed stance, uncertainty over commodity prices especially oil prices, signs of increasing retreat from globalization as protectionist fears build up
•India stands out as a bright spot
•Govt has continued with steady path of fiscal consolidation: FM
•We are seen as an engine of global growth: FM
• Two tectonic policy initiatives: GST implementation and demonetization
•Demonetization was a continuation of series of measures taken in last two years; was a bold and decisive measure
•Demonetization seeks to create a new normal where GDP would be cleaner and bigger
•Drop in economic activity due to remonetization expected to have only a transient effect
•Demonetization has strong potential to generate long-term benefits
•Demonetization helps to transfer resources resources from tax evaders to govt
•Firmly believe demonetization and GST will have epoch-making impact
•Pace of remonetization will soon reach comfortable levels; effect of demonetization not expected to spill over into next year
•Surplus liquidity in banking system will raise access to credit, leading to multiplier effect on economic activity: FM
•Overall approach in budget to spend more in rural areas
•Budget 2017-18 contains 3 major reforms: advancement of date of presentation, merger of railway budget with general budget, done away with Plan and non-Plan expenditure
---

01:00 P.M: Net revenue loss in direct tax could be Rs 20,000 crore. "When my aim is right, when my goal is in sight, my winds favour me and I fly," says Mr. Jaitley ending his Budget speech. The Finance Minister tables the Budget 2017-18.
The Minister introduces the Finance Bill. The House is adjourned till Friday.
---
12.45 P.M: "The present burden of taxation is on salaried employees. Therefore, post-demonetisation this class expects a reduction their burden of taxation."
Income between Rs. 2.5 lakh – Rs. 5 lakh to be taxed at 5 per cent. "If nominal rate of taxation is kept at a lower slab, more people will come into the tax net."
All other categories of tax payers in subsequent brackets will get benefit of Rs 12,500. Surcharge of 10 per cent to be levied on persons earning between Rs. 50 lakh to Rs. 1 crore.
A person filing returns for the first time will not be subject to scrutiny.
---
12.40 P.M: The SIT on black money has decided that no transaction above Rs. 3 lakh should be permitted in cash.
Mr. Jaitley begins speaking about transparency in funding political parties. "Maximum amount of cash donation from one source will be limited to Rs. 2,000. Politcal parties will be entitled to receive donations by cheque or digital mode from donors."
"Amendment in RBI Act proposed to enable issuance of electoral bonds."
---
12.35 P.M: "Tax to be levied for unoccupied houses a year after getting completion certificate. Capital Gains Tax holding period reduced from 3 years to 2 years for real estate."
"Capital Gains tax exemption for people involved in land pooling mechanism for the creation of Andhra Pradesh's capital city."
"IT exemption for startups."
"Allowance for NPAs in banks to be increased from 7.5 per cent to 8.5 per cent."
LIC Housing Finance (up 1.44%), HDFC (up 1.03%), Dewan Housing Finance (up 1.16%), Can Fin Homes (up 2.47%) and PNB Housing Finance (up 1.15%) all gain ground after Finance Minister Arun Jaitley gives infrastructure status to affordable housing segment. Infrastructure status will give access to easier and cheaper credit facilities.
---
12.25 P.M: "After demonetisation, from November 8 to December 30, deposits between Rs. 2 lakh and Rs. 80 lakh was made in 1.09 crore bank accounts."
"One of our main priorities is to eliminate black money from the economy. We are committed to make our taxation rates reasonable."
"The net tax revenue of 2013-14 was Rs. 11.38 lakh crore. We will end the year with a growth in this of 17 per cent. The rate of growth in advance tax in personal income tax in the last three months is 34.8 per cent."
---
12.20 P.M: "The no. of individuals filing IT returns is 1.74 crore. 5.97 lakh registered companies have filed returns."
"Out of 76 lakh individual assessees declaring income more than Rs 5 lakh, 56 lakh are salaried. Only 1.72 lakh people showed income of more than Rs 50 lakh a year. We are largely a tax non-compliant society."
---
12.17 P.M: "Total expenditure has been placed at Rs. 21,47,000 crore. The focus is now on revenue and capital expenditure. Capital expenditure will be 25.4 per cent."
"For defence expenditure excluding pensions, I have provided Rs. 2,74,114 crore."
"Fiscal deficit committed at 3.2 per cent of the GDP. Revenue deficit at 1.9 per cent of GDP."
---
12.15 P.M: "We have made a strong beginning in direct benefit transfer in LPG. Citizens in far-flung regions find it hard to obtain passports. We have decided to use head post offices as front offices for this."
"A centralised defence travel system has now been set up for defence personnel to book tickets. We propose to introduce a system of registration and a two-tier system for examinations."
"In the recent past there have been instances of big-time offenders, including economic offenders, fleeing the country. Government is considering the introduction of a law to confiscate the assets of such persons."
---
12.12 P.M: Pradhan Mantri Mudra Yojana lending target at Rs 2.44 lakh crore for 2017-18.
"Rs 10000 crore for recapitalisation of public sector banks. Additional funds to be provided if required."
"Aadhaar-enabled payment system to be launched shortly for those without debit cards, mobile phones. 125 lakh people have used BHIM app so far. 2,500 crore digital transactions targeted. Financial inclusion fund to be strengthened. Payment regularity board to be set up in RBI."
---
12.05 P.M: "Over 250 investment proposals for electronics manufacture has been received in the last two years. I am exponentially increasing the allocation and incentives."
"Total allocation for infrastructure stands at Rs. 3,96,134 crore."
"The Foreign Investment Promotion Board can be phased out. We propose to abolish the FIPB in 2017-18 and a road map for the same will be announced in a while. Further Foreign Direct Investment relaxations are under consideration and necessary announcements to be made in due course."
"Bill on resolution of financial firms to be introduced in this session of Parliament. Computer Emergency Response Scheme to be set up for close coordination with financial sector regulators."
"Revised mechanism to ensure time bound listing of CPSEs. IRCTC to be listed on stock exchanges."
---
12.00 Noon: Rs 64,000 crore will be the allocation for highways. "Selected airports in tier 2 cities to be developed in PPP mode. Railways to partner with logistics players for front end and back end solutions for select commodities. New metro rail policy to be announced with new modes of financing."
"More than 1.5 lakh gram Panchayats to get high speed broadband internet."
---
11.55 A.M: Rs. 1,31,000 crore has been budgeted for Railways for capital expenditure in 2017-18, including Rs. 51,000 crore from the government, says Mr. Jaitley, moving to the Railways portion of the Budget.
500 stations will be made disabled-friendly.
"3,500 km of railway lines to be commissioned this year, up from 2,800 km last year. Railways will offer competitive ticket booking facility, and service charge on e-tickets to be withdrawn. 7,000 solar power railway stations in the medium term."
Rs 64,000 crore will be the allocation for highways. "Selected airports in tier 2 cities to be developed in PPP mode. Railways to partner with logistics players for front end and back end solutions for select commodities. New metro rail policy to be announced with new modes of financing."
"More than 1.5 lakh gram Panchayats to get high speed broadband internet."
---
11.50 A.M: "I have stepped up allocation to Rs. 1.84 lakh crore for women and children. Affordable housing will be given infrastructure status. The National Housing Bank will refinance Rs. 20,000 crore."
"Govt has prepared an action plan for poor health. We have targeted the elimination of tuberculosis by 2025. 1.5 lakh health sub-centres will be transformed into health and wellness centres."
Jharkhand and Gujarat will get two new AIIMS hospitals.
The allocation for Scheduled Castes has been stepped up to Rs. 52,393 crore.
---
11.45 A.M: "An innovation fund for secondary education will be created. In higher education, we will undertake reforms to the UGC. Colleges will be identified based on accreditation and ranking and given autonomous status."
"Skill India Mission was launched in 2015 to maximise the potential of our youth. 100 India International Skill centres will be established across the country."
"A special scheme for creating employment in the textile sector has already been launched. Similar schemes will be launched in the leather and footwear sectors."
---
11.40 A.M: "Sanitation coverage in rural areas has gone up from 42 per cent in October 2013 to 60 per cent. ODF-free villages are now being given priority for piped water supply."
"We will provide safe drinking water to 28,000 arsenic and fluoride contaminated areas over the next four years."
---
11.35 A.M: "50,000 gram panchayats will be poverty-free by 2019. Our government has made a conscious effort to reorient MNGREGS. The target of 5 lakh ponds and 10 lakh compost pits for last year has been achieved. 2017-18 will have another 5 lakh ponds. Participation of women in MNREGS has increased to 55 per cent."
"MGNREGS allocation is now Rs. 48,000 crore. This is the highest ever allocation for the scheme. Pradhan Mantri Gram Sadak Yojana will have an allocation of Rs. 27,000 crore."
"We are well on our way to achieving 100 per cent rural electrification by March 2018."
---
11.30 A.M: "Sowing farmers should feel secure against natural calamities. Towards this, I propose the Fasal Bima Yojana."
"Govt will provide a long term irrigation fund with a corpus of Rs. 40,000 crore. ENAM coverage will be expanded to 585 markets."
"Dairy Processing Infrastructure Development Fund will be set up with NABARD with an initial corpus of Rs. 2,000 crore."
---
11.25 A.M:  Mr. Jaitley says that the Budget date has been advanced to enable the Parliament to avoid a vote-on-account and have one Finance Bill for the year 2017-18. "We have done away with plan and non-plan expenditure.
"Our agenda for the next year is to transform, energise and clean India."
"The target for agricultural credit has been fixed at a record level of Rs. 10 lakh crore."
The Minister says this Budget will focus on ten major themes.
1.Farmers
2. Rural population
3. Youth
4. Poor and underprivileged health care
5. Infrastructure
6. Financial sector for stronger institutions
7. Speedy accountability
8. Public services
9. Prudent fiscal management
10. Tax administration for the honest
---
11.20 A.M: Mr. Jaitley quotes Gandhi: A right cause never fails. "Demonetisation will lead to higher GDP growth and tax revenues."
"Madam, we are at an important point in the path of our growth and development. The announcements made by the PM on December 31, 2016 addresses many of the issues our economy faces."
---
11.15 A.M: "Favourable price developments reflect prudent macroeconomic management. Current Account Deficit has gone down to 0.3 per cent of the GDP. Foreign Direct Investment has increased to Rs. 1.45 lakh crore.""Forex reserves are at $361 billion as on January 20, 2017. According to the IMF, India is expected to be one of the fastest growing economies of 2017. India has become the sixth largest manufacturing country in the world."
Mr. Jaitley speaks of the passage of GST and demonetisation. "Demonetisation of high denomination bank notes was a continuation of efforts taken over the last two years." Mr. Jaitley says that demonetisation seeks to create a new normal wherein the GDP would be bigger, cleaner and real."
---
11.10 A.M: Finance Minister Arun Jaitley rises to present the Budget.
"There has been a major change in the way the natural resources of the country have been allocated. In the last two years, there has been a change in the way the government has been run."
"Govt has now been seen as a trusted custodian. We shall continue to see the fruits of growth. The world economy faces consecutive uncertainty after economic and political developments of the last one year."
"As per current indications, growth is expected to recover in 2017. India stands out as a bright spot in the world economic landscape."
---
11:00 AM: The Parliament convenes on the second day of the Budget session, as Finance Minister Arun Jaitley is set to present the Union Budget 2016-17.
Speaker Sumitra Mahajan reads out an obituary reference to former Minister E. Ahamed. The House stands in silence.
"Today's sitting has been specifically fixed for the presentation of the Union Budget, which is a constitutional obligation," says Ms. Mahajan. Opposition benches protest.
Leader of Opposition Mallikarjun Kharge rises to speak. He says E. Ahamed is a very senior Member and as a mark of respect, the House should be adjourned today and Budget can be presented tomorrow.
"I have given my ruling," says the Speaker. "We can adjourn tomorrow as a mark of our respect."
---
10:45 AM: Brushing aside doubt in the wake of death of a sitting member, Finance Minister Arun Jaitley announced that he will present the Union Budget for 2017-18 as scheduled at 11 a.m.