Nagpur/New Delhi: Two Indians are all over the news these days, in India and elsewhere. They are in the eyes of a storm that refuses to calm down. I am sure just a few days ago neither would have believed what was in store for them.
One is a young 20 years old student ( ex student?) of Lady Sriram College of Delhi. The other was a 30+ Engineer, of Hyderabad basically, but settled in USA for some time.
The first Gurmeher Kaur, wrote a brief message for twitter with her photo. She had become like a minor celebrity on social media last year when she used her own life experiences, as daughter of a Kargil martyr, outlining her early years when she hated everything connected to Pakistan, but then maturing to a person advocating peace between India and Pakistan so war mongering could stop. "Pakistan didn't kill my father, war did" was her poignant message.
This year, after a week that saw attacks by ABVP members on students and faculty at Ramjas College in New Delhi, on February 22nd Kaur uploaded a new profile picture on Facebook that condemned the party's actions. It showed her holding a placard with the hashtag 'Students against ABVP', and called on students around the country to not be afraid. "The brutal attack on innocent students by ABVP is very disturbing and should be stopped. It was not an attack on protesters, but an attack on every notion of democracy that is held dear in every Indian's heart. It is an attack on ideals, morals, freedom and rights of every person born to this nation. The stones that you pelt hit our bodies, but fail to bruise our ideas," went the unequivocal description of the attack in her caption accompanying the photograph.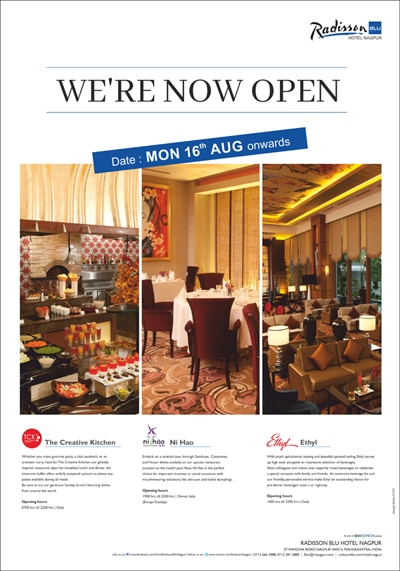 Soon enough, an army of trolls unleashed themselves on her. Accusations about her being anti-national or publicity-hungry, and condescending warnings like "Baby you are on the wrong path," are mild comments compared to the threats that have come her way. Kaur has faced hateful vitriol and scores of vicious death and rape threats, and approached the Delhi Commission for Women to report these on Monday.
What is strange is, critics pulled up her last year's video to pull her up for her statement "Pakistan did not kill my father…" since they could not really find fault with her tweet against ABVP.
Soon after, rather than expressing anger at threats she was getting, mainstream politicians felt the need to troll and demean Kaur too. The Union Minister Kiren Rijiju wondered on Twitter who was "polluting this young girl's mind", and Pratap Simha, a BJP MP, drew an analogy between her and the underworld criminal Dawood Ibrahim. Cricketer Virender Sehwag latched onto one image from her old video and ridiculed it for her statement. He mocked her statement by quipping "my bat made the double century, not me."
As the topic of Gurmeher became a hot point of discussion all over India, she quietly withdrew from the scene and from Delhi. She was slated to take part in a March in the capital, but decided not to saying effectively she had done all she could, she did not need to prove her bravery any more. The girl was clearly shaken and very hurt and frightened too by the daily threats she was receiving – but her emotions did not move politicians one bit, who continue to use her for fodder. Even after her grandfather and her father's Army boss pleaded to the nation to leave her alone.
The other Indian who made waves internationally, but specially in India and USA is/was Srinivas Kuchibhotla, who was gunned down in Kansas by a white American, ex Navy man who shouted "go home" while shooting him point blank in cold blood.
All 'Sreenu' – as he was called by his friends – had done was go for drinks with his best friend, another Indian after work. They had a heated exchange of words with the assailant first, who mistook them to be Muslims from West Asia. He left the pub, only to return with his gun.

Sreenu's death shook USA by the timing of the deed. (Otherwise it is not the first time that Indians of Telgu origin have been targeted in USA.) This crime came soon after Trump taking over as President and media world wide was quick to dub it as a "crime of hate" resulting from Trump's radical views on Asian immigrants.
Such was the impact of this death that when the two Houses of American Senate met jointly to listen to President Trump's maiden address they held two minutes silence to mourn the Indian Techie's death who was not even legally, a Permanent Resident of US yet, let alone a citizen.
There is some telling and very sad "advise" coming the way of Indians ( and all foreigners living in US?) "Don't speak in Telgu when in public places; try and speak in English with the correct American accent and do not argue with anyone – just leave the place if this happens…"
His wife Sunayana's first Facebook post, which is on the way to going viral, talks about her husband and his death in great and poignant detail. She asks "Do we belong here… how safe are we?"
Some excerpts from her blog:
"This is my first official blog post on Facebook, and it is with a heavy heart that I am writing these words. On the dreadful night of Wednesday February 22nd 2017, I lost my husband — my soul mate — He was a source of inspiration, not just to me but to any and all he got to know. He always had a smile for every one, respected all especially his elders. We met in August 2006 through common friends then connected on an online portal called Orkut and started liking each other instantly. He was so charming that I could not resist.
His passion was to constantly innovate in the the aviation industry. Here in America, he commenced his career at Rockwell Collins. There were days he used to come home to have only dinner and leave for work again – only return around 2 or 3 in the morning. He was very happy at Rockwell and liked living in a small town like Cedar Rapids, Iowa. But we decided to move from there to a bigger city so that I could get a job and be able to pursue my dreams, as he was able to do for himself. Kansas was our instant choice, and we moved here with a lot of dreams. We built our dream home – for us and any kids we would have. It's so unfortunate that this dream of ours is now shattered. All of this, because of one person, who did not think of the impact his deed would have on the victim's family. When police came to our house that night and gave me the news of my husband's life being taken away by a random shooter, I could not believe their words, it was so surreal. I asked them repeatedly, "Are you sure?", "Are you telling the truth?", "Did you see the man you are talking about?", "Can you show me a picture to identify?", "Is the man that you are talking about 6' 2''?" They were just nodding their heads saying yes.
He would have turned 33 on March 9th, and we were planning to fly to NJ for his cousin's engagement. Things turned out differently, I was on my way to India with him in a coffin.
We got married after 6 years of close friendship, and it was not an easy process. He had to convince not only his parents but also mine. He met my family multiple times to convince them that he was capable and suitable for their beloved daughter. He answered all their questions with a smile on his face. His charm was such that he instantly became one of the members of my family and became their favorite son-in-law, brother-in-law, and uncle. It is still unbelievable that he is not here.
He was always worried about immigration and its laws. He very closely monitored the H4 EAD rule and did whatever he could do in his capacity for the rule to be passed – not just for me, but for every woman and for those who deserve a career and a chance to fulfill their dreams.
As I mentioned in the press meet, whenever there was an incident involving someone dying, both of us got worried… We came here to achieve and fulfill our dreams. He always assured me that if we think good, be good, then good will happen to us and that we will be safe. He used to hug me tightly and sleep giving me this assurance. Srinu, now that I have gotten used to that warm hug, I might not be able to sleep. That was the only place in the world that I could sleep without any worries or tensions.
I was able to see random acts of kindness at the Kansas City airport when people recognized me and hugged me. I met a dermatologist who said I changed the purpose of her life. Maybe that was the first win during this fight to spread to love.
I'm still trying to digest the fact that in one evening I became a widow from a wife.
Srinu, my love, I don't know how I'll be able to fill the void I now have created in my life, but I promise you I'll never let you down.
I LOVE YOU, AND YOU ARE ALWAYS GOING TO BE MINE.
I wish that you had come home when I asked you to have tea. I have many unanswered questions, and I wish you would answer them, but the only way I could get those answers now is by coming to you and your new home on the other side. I don't know when that day will come.
I will now ask same question — On what basis we decide a person is good or bad, and of course, it's not based on the color of your skin. So what decides that?
Lastly, to answer the question that is in every immigrant's mind, DO WE BELONG HERE? Is this the same country we dreamed of and is it still secure to raise our families and children here? "
-Sunayana Dumala
Do I/ we belong here? Sunayana is asking that question of USA – her very return to the US is going to be problematic given her status as a 'dependent'.
Gurmeher sadly felt unsafe in her own country's capital Delhi and decided to go back to her home town of Jallandher.
Both Srinivas and Gurmeher have been made targets of intolerance and the shrinking space in the world for people of different color, different race and different points of view.
Sreenu was killed for being of the 'wrong colour' and Gurmeher continues to be targeted for speaking her mind, and ironically speaking up for peace!
We all need to pause and ponder, what is this world coming to??
—Sunita Mudaliar