Two kinnars arrested for ruckus over money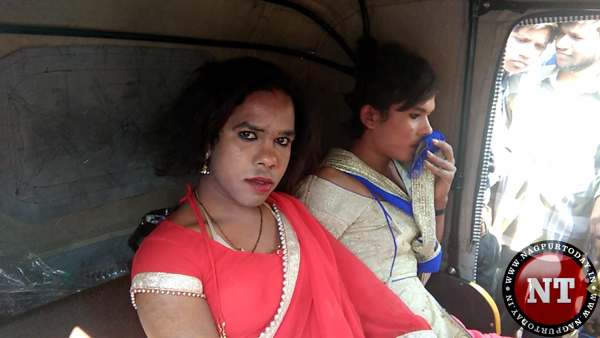 Nagpur: In an unusual incident, two kinnars (transgenders) stormed into a house and created ruckus over money. The members of the family were injured in the attack. The two accused miscreants demanded money forcibly but when refused, they went on rampage.
A trader in Binaki Layout's Shahu Mohalla Rajesh Chhedilal Shahu recently performed 'Vastu Puja" of his new house. The two accused kinnars were demanding money from Shahu since the first day of Vastu Puja. On Friday, two kinnars reached Shahu's house and demanded Rs 11,000. The two transgenders entered hall of Shahu's house and bashed up Shahu's mother. The two also damaged household items. When the situation turned out of hands, nearby residents caught hold of the two kinnars and handed them over to Yashodhara Nagar police.