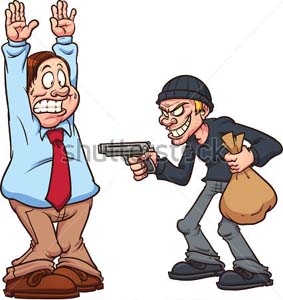 Nagpur News: Day light robberies have become frequent in the second capital nowadays. Unidentified thieves laid their hands on booty worth Rs 3.45 lakh in separate cases under Nandanvan and Yashodhara Nagar Police Station areas. In the first incidence, unidentified robbers broke the front door of the house of Vimalkumar Manilal Jain (36), a resident of Lata Mangeshkar Nagar, Kharbi Road and looted gold and silver ornaments worth Rs 1.85 lakh.
According to the police, the complainant Vimalkumar, who run a general store, locked his house on Tuesday and headed towards his shop along with his wife. Taking advantage of the empty house, robbers broke the front door and looted gold and silver ornaments worth Rs 1.85 lakh kept in the steel almirah. When the couple came back from the shop at around 6 pm, they noticed the broken door. They were shocked to see things shattered in the house. They immediately alerted Nandanvan police. The cops registered an offence of theft under relevant Sections 454 and 380 of IPC.
In another incidence, robbers looted Rs 1.60 cash from the dickey of an Activa mopet belong to a scarp dealer. According to the complainant Salauddin Ansari (45), a resident of Bakra Mandi, Mominpura, the theft took place on May 25 when he had gone to his godown at Yogi Arvind Nagar. He had parked his Activa mopet (MH 49 L 1373) in front of the godown. He kept Rs 1.60 lakh in the dickey and kept the keys on the counter. Some unidentified robber opened the dickey and stole Rs 1.60 lakh cash.
Salauddin came to know about the theft on Monday night when he went to bring the cash from the dickey. He was shell shocked to see the empty dickey. He immediately rushed to Yashodhara Nagar Police Station and lodged a complaint against unidentified thieves. Police have registered an offence under 379 of the IPC.