Two day All India Conference and Technical Model Competition "Footprints- 2014 " starts march 6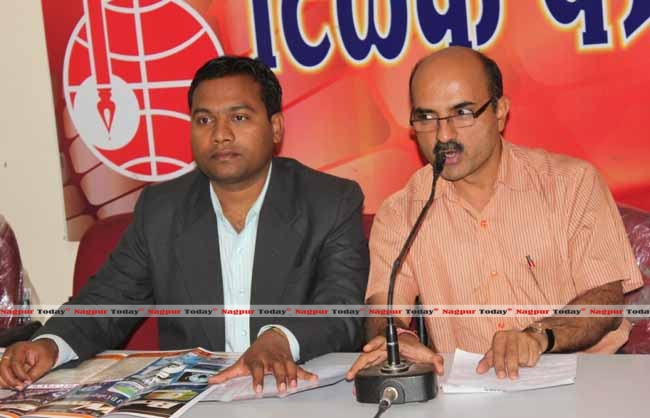 Nagpur News : J D Polytechnic, Nagpur, under the Patronage of Indian Society for Technical Education, Computer Society of India and Institute of Electronics and telecommunication Engineering is organizing Al India Conference and Technical Model Competition "Footprints- 2014" on March  6th and 7th 2014. The Conference will bring together the students from all branches at Diploma Level, from all over India. The Conference aims to provide a platform for all students to showcase their talent and exhibit their hidden potential. Under the banner of footprints-2014, J D Polytechnic is organizing 23 activities like Paper Presentation, Project Competition, Structure, Making, Blind C, Bread Board Maza, Technical Quiz Competition and many more.
This is the consecutive second year of the event footprints. On the basis of last year's overwhelming response from the students the organizers are expecting around 1500 to 2000 entries of the students this year from every corner of Maharashtra and outside Maharashtra for this mega event. However the organizers have got 1300 entries and 80 to 85 projects till now.The event is open for all 2nd and 3rd year students of diploma in engineering of all branches. Students from Civil, Mechanical, Electrical, Electronics, Computer, and Textile can participate in the technical events. Eminent Resource Persons from Industries and Academics will be on the board of judge for all events.
Director of MSBTE Mumbai Pramod Naik will be the chief guest of the program.  Director of ZME Laboratories, Kal,eshwar district Nagpur, Neeraj Dhadiwal will be the guest of honour and Prof. U.C.Gadkari will be the special guest for the program. Chairman Sanjay Agrawal, secretary Ajay Agrawal, Director Prof. P.B.Maheshwary, Prof. S.M.Bang, Prof. N.H.Patil will also be available in the program.
Those who address the press were Principal and Convener Prof. R.R.Paliwal and Co-Convener Prof. S.V.Sonekar