Two criminals demand Rs 10,000 as extortion money for releasing murder accused from jail

Both goons arrested. The accused had demanded money from a student, and on refusal, thrashed him and threatened to kill him if the matter reported to police.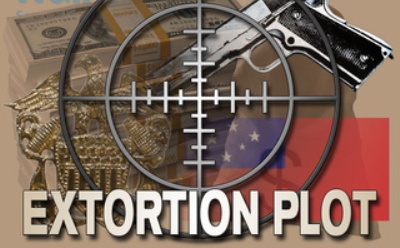 Nagpur News.
Ajni police have arrested two hardcore criminals on the charges of demanding "Haphta" (extortion money) of Rs 10,000 from a student and beating him hard and also doling out life threat when the student  refused to pay the money. The criminals were demanding money for freeing their accomplice who is lodged in Nagpur Central Jail in a murder case.
According to police, the accused have been identified Ketan Manoj Dangre (20), resident of Narendra Nagar, and Nitin alias Bablu Ramaji Budhbawre (26), resident of Chunabhatti, Dhantoli in Nagpur. Ketan was released from the Jail just 15 days ago. Nitin is also facing criminal offences. The Investigative Officer of Ajni Police Station PSI Rajurkar said that Ketan and Nitin demanded "Haphta" for releasing their accomplice Rohit Ramteke from the Jail. Rohit Ramteke is in jail in connection of Santosh Khare murder  case.
Police further said that the student Pramod alias Pummy Rajendra Suryavanshi (20), resident of Ajni Railway Quarters, apart from studying, also carries business of selling mobile phones. The accused were well aware that Pramod always carried money with him. The accused Ketan and Nitin phoned Pramod at 9.30 pm on December 4 and demanded Rs 10,000 from him. Both the accused told Pramod that Rohit Ramteke is jail and they wanted to get Rohit released from Jail and asked Pramod to arrange Rs 10,000 in this regard. However, Pramod refused to pay the money. The accused, enraged over refusal, beat up Pramod hard and also threatened to kill him if reported the matter to police.
However, Pramod lodged a complaint against the accused in this connection. Acting on the complaint, PSI Rajurkar booked both Ketan and Nitin under Sections 384, 387, 323, 294, 34 of the IPC and arrested them.
Rohit Ramteke is also facing a charge of raping a girl and the offence has been registered against him in Dhantoli Police Station. He is also been allegedly involved in murder of Santosh Khare in Bhagwan Nagar. Similarly, both accused Ketan and Nitin are also history-sheeters.