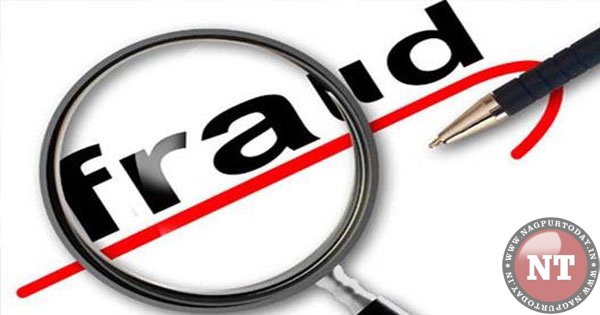 Nagpur: A Jalgaon-based wholesale trader dealing in groundnuts was duped by two firms of Nagpur to the tune of Rs 25.39 lakh in sale-purchase deal.
The complainant, Khushal Bhagwandas Lakhani (24), resident of Plot No. 243, Adarsh Nagar, Jalgaon. Khushal runs a firm named Ashirvad Agro Industry situated at Rajkot in Gujarat and deals in wholesale business of groundnuts. Khushal sends goods to Maharashtra and Gujarat through dalals. Between November 15, 2018 and February 27, 2019, Kanhaiyalal Lalwani, resident of Itwari Maskasath, who runs Krushna Trading Company at Shop No. 2, opposite Kalamna Market, Kamptee Road, contacted Khushal and gave a phone number of owner of Shree Corporation which deals in sale-purchase of groundnuts. When Khushal contacted, the owner of Shree Corporation told him that he is a small time trader and Khushal should contact broker of Balaji Converser at Itwari.
When contacted, the accused Balaji Converser enquired about rate of groundnut and placed an order for 16 tonnes of groundnut. Subsequently, Khushal dispatched the order by Jalaram Transport at Rajkot in a vehicle (GJ-09/AV 4338) to accused Krushna Trading Company. The accused firm told Khushal that the amount of goods Rs 12.60 will be paid within four days after received the goods. The ordered goods was delivered by Jalaram Transport on January 7, 2019.
When Khushal asked for the money, the accused Balaji Conserver again placed order for 25 tonnes of groundnut worth Rs 17.80 lakh. This order too was delivered through Jalaram Transport in a vehicle (GJ-03/DV 4610) on January 12, 2019. Total 41 tonnes of groundnut worth Rs 30.39 lakh was delivered by Khushal to the accused Krushna Trading Company and Balaji Conserver. He received Rs 5 lakh through RGTS. However, despite repeated demands for the rest amount of Rs 25.39 lakh, the accused avoided Khushal and later shut their mobile phones. When Khushal came to Nagpur, he came to know that both the accused firms downed shutters and fled the city.
Kalamna PSI Jadhav, based on complaint of Khushal Lakhani, booked the two accused firms Krushna Trading Company and Balaji Conserver under Sections 406, 420, 34 of the IPC and started investigation.