TV actors Rashami Desai-Nandish Sandhu file for divorce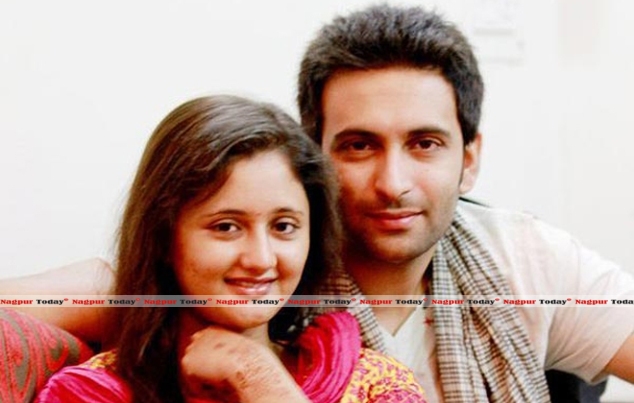 After several ups and downs, this TV couple is finally headed for a divorce.
If the New Year is about taking stock of one's life and making new beginnings, then television couple — Rashami Desai and Nandish Sandhu — is doing just that. The actors, who tied the knot in February 2011, are parting ways legally. They have filed for divorce by mutual consent. Their marriage, which has been nothing short of a roller-coaster ride, first hit a rocky patch in 2013. While Rashami's well-wishers blamed Nandish's philandering ways for the failure of their marriage, his friends believed the actress' possessive nature caused the damage. However, they decided to give their marriage another shot by participating in the dance reality show "Nach Baliye", but in vain. Rashami's absence from recent important events — Nandish's brother's wedding in November and his birthday a few days ago — raised eyebrows.
Their relationship has reached its nadir and the divorce proceedings have commenced. They have been staying separately since the past three months. Informs a source close to the couple, "Their families have supported their decision. While Nandish is seeing a model now, Rashami is keeping herself occupied with work."
Confirming the news, the actress says, "Yes, the divorce proceedings have begun. We tried our best to save the marriage, but the cracks in the relationship were beyond repair. If two people are not happy together, it's better to end the relationship than prolong the suffering. We decided that we should free each other from the marital bond."
Nandish adds, "Rashami had asked for a divorce last year, but I convinced her to give our marriage another try.
However, when she asked for it again, I did not resist because I've tried my best to make things work." Talking about his relationship with a model, he says, "I've always been vocal about my personal and professional life as I feel that I have a responsibility towards my fans. So, if I am in a relationship, I will speak about it. But there is nothing as such right now."