Attempting to keep a top campaign promise, President Trump signed an executive order Tuesday to begin reining in the H-1B visa program that critics say for decades has allowed lower-wage foreign workers to take jobs from Americans.
The president took on the guest worker program as part of his "buy-American, hire-American" initiative, an effort that's also seen the administration bolster rules against dumping foreign steel in the U.S. market and order stricter enforcement of laws requiring use of only U.S.-made materials in federal projects.
"American workers have long called for reforms to end these visa abuses and today their calls are being answered for the first time," Mr. Trump said at a Snap-on tool factory headquarters in Kenosha, Wisconsin, where he singed the executive order.
He said the current system that doles out thousands of H-1B visas in an annual lottery is unfair to U.S. workers, and he vowed to restrict visas to only the most skilled and most-valued applicants, such as foreigners with masters degrees or doctorates.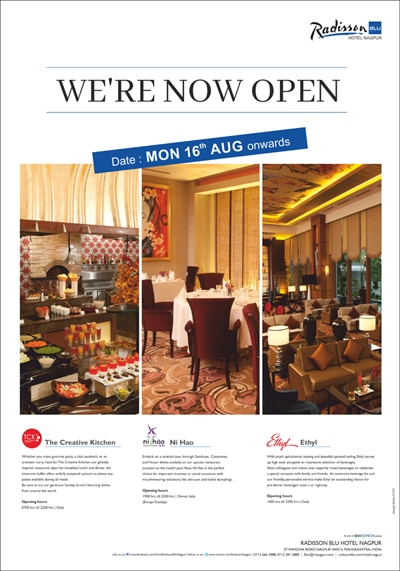 "No one can compete with American workers when they are given a fair and level playing field, which has not happened for decades," Mr. Trump said.
The order, however, did not impose the new requirements endorsed by the president. Instead, he launched a 220-day review to come up with proposed reforms.
The changes also stop short of Mr. Trump's campaign pledge to cancel the H-1B visas, though the reforms he has endorsed would completely remake the programs.
The latest H-1B visas lottery was completed Monday, with nearly 200,000 applications submitted for just 85,000 slots.
The number of applications actually decreased this year compared to the previous two go-arounds, when more than 230,000 applications were submitted each year.
"The president's executive order is a shot in the arm for America's struggling middle class workers, and must now be followed up with legislation that makes permanent changes to our immigration system so it truly benefits America and its citizens," said Dan Stein, president of the Federation for American Immigration Reform, which advocates for decreased immigration levels.
Sen. Charles E. Grassley of Iowa, the Republican chairman of the Senate Judiciary Committee who has long championed H-1B visa reform, said he was encouraged by Mr. Trump pushing the issue to the forefront.
Mr. Grassley and Sen. Richard J. Durbin of Illinois, the assistant Democratic leader in the Senate, introduced a bill earlier this year to put more restrictions on eligibility for the guest worker visas.
"I'm grateful that President Trump has taken my suggestions to heart by taking steps today to protect American workers and preserve limited H-1B visas for truly qualified, high-skilled foreign workers," Mr. Grassley said.
Mr. Durbin said the order "falls short."
"We already know H-1B visa abuse displaces American workers. President Trump already missed a chance to deliver on his promise of bold action to put American workers first," he said. "For a president who has prided himself on his swift action when it comes to immigration, an interagency review of the program is a guarded and timid approach. It's too little, too late."
Immigration reform advocates said study and directive for agencies to crack down on abuse was a poor substitute for Mr. Trump's campaign promise to address the nation's immigration problems.
Business groups, which insist that H-1B visas help firms fill high-skilled jobs for which there aren't enough qualified American workers, said the president was moving too fast.
"It would be a mistake to close the door on high-skilled workers from around the world who can contribute to American businesses' growth and expansion and make the U.S. more competitive around the world. The H-1B program plays an important role in addressing this need, but it can be improved," said U.S. Chamber of Commerce Senior Vice President and Chief Policy Officer Neil Bradley.
Senate Minority Leader Charles E. Schumer joined the critics, saying Mr. Trump had broken another promise to American workers.
"If he would stop demonizing immigrants and work with us on immigration reform, we could get something done, something real — not just a study," the New York Democrat told reporters on a conference call.
Mr. Schumer urged the president to take up the bipartisan 2013 comprehensive immigration reform bill that passed the Senate, which he said would have imposed reforms on the H-1B program.
"We didn't just look at doing it. We didn't just say do a study and claim that something is actually happening," said Mr. Schumer. "We did it in comprehensive immigration reform. The president could simply adopt our proposal, which is strong and tough."
The 2013 bill, which would have provided a path to citizenship for millions of illegal immigrants while calling for enhanced border security and immigration enforcement, died in the GOP-run House. Republicans did not trust President Obama to uphold the security part of the deal.
Mr. Schumer's office refused to say whether the senator would support the H-1B visa language from the 2013 bill as stand-alone legislation.
That portion of the 2013 comprehensive immigration reform also did not make the major reforms envisioned by Mr. Trump. It would have created an extremely complex quota system that nevertheless closely resembled the current 22-page law.
"It was all mischief. There was absolutely nothing in there to protect American workers or even a show of protecting American workers in the bill," said John Miano, a fellow at the Center for Immigration Studies, which advocates for stricter enforcement of immigration laws.
Mr. Miano applauded Mr. Trump for taking a step toward fixing a problem that past administrations and Congress were complicit in creating.
"Every president since the H-1B visa program was created has contributed to the abuse. President Trump is the very first president to say, 'I want to do something,'" said Mr. Miano. "Congress responded to Americans being replaced by H-1B workers by making the practice legal. What you see in all this abuse taking place, it's not by accident or loopholes. It's occurring by deliberate action by Congress. They created this mess."