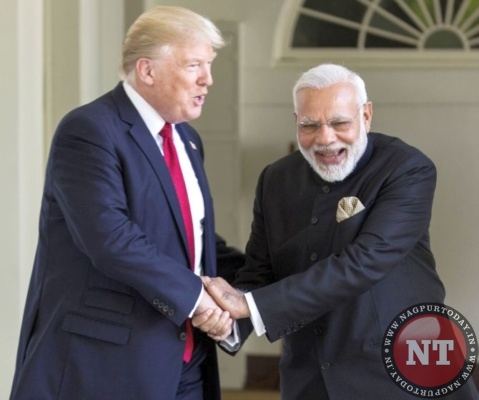 US President Donald Trump allegedly joked he could play matchmaker for Prime Minister Narendra Modi after learning from aides that the 67-year-old leader has long been estranged from his wife, according to a new report in Politico.
The article detailed a long list of "diplomatic faux-pas" Trump has made with foreign leaders around the globe, including a lack of telephone etiquette, "mispronunciations" and "awkward meetings."
Trump also displayed a lack of familiarity with South Asia, according to the report.
Ahead of the meeting last year with Modi at the White House, Trump allegedly studied a map of South Asia and mispronounced Nepal as "nipple" and referred to Bhutan as "button," Politico said, quoting two unnamed sources. The US president seemed confused that the two countries – which border India – even existed, the report says.
"He didn't know what those were. He thought it was all part of India," a source told Politico. "He was like, 'What is this stuff in between and these other countries?'"
After Trump's staffers told the US president that Modi would not be bringing his wife along to the meeting at the White House, Trump allegedly joked, "Ah, I think I can set him up with somebody," the report said, according to "two people briefed on the meeting."
White House spokeswoman Sarah Huckabee Sanders told Politico that Trump has developed "strong relationships" with "America's closest allies," which allow for "candid conversations."