Nagpur: In the first meeting of the newly-constituted Standing Committee held on Saturday, the Chairman Sandeep Jadhav cracked the whip on the truant babus and ordered issuance of show cause notices to them for skipping the meeting. Over 15 officials bunked the crucial meeting and would now face the music for their folly.
Coming to the business, the Chairman gave the NMC Administration a fresh target of recovery of various taxes to the tune of Rs 190 crore by the end of March this year. The earlier Standing Committee had given a recovery target of Rs 306 crore to various departments including Property Tax, LBT, Town Planning, Estate, Market and Water Works Department. However, only Rs 143 crore could be recovered till March 23. Further, to encourage the recovery, 90 percent penalty waiver for Property Tax defaulters has been continued till March 31 under the ongoing "Abhay Yojana-2017."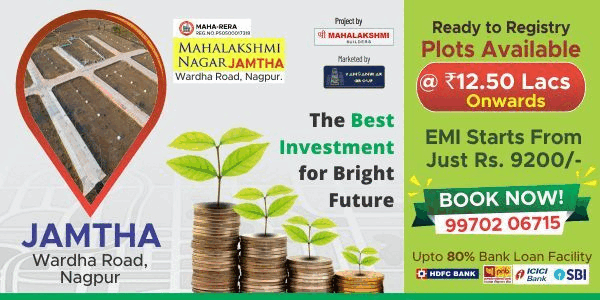 Property Tax:
The Chairman of Standing Committee Sandeep Jadhav said that recovery of Property Tax till March 23 is in varying amounts in 10 zones. The Laxmi Nagar Zone has recovered Rs 21.24 crore out of a target of Rs 33.29 crore. Similarly, Dharampeth Zone made a recovery of Rs 19.49 crore out of Rs 26.47 target, Hanuman Nagar Zone recovered Rs 17.19 crore out of Rs 22.15 crore, Dhantoli Zone Rs 10.20 crore out of Rs 12.70 crore, Nehru Nagar Zone Rs 11.55 crore out of Rs 15.52 crore, Gandhibagh Zone Rs 6.92 crore out of Rs 9.10 crore, Satranjipura Zone Rs 5.72 crore out of Rs 6.95 crore, Lakadganj Zone Rs 16.02 crore out of Rs 20.46 crore, Ashinagar Zone Rs 12.36 crore out of Rs 14.54 crore, and Mangalwari Zone recovered Rs 17.77 crore out of a target of Rs 24.51 crore. Apart from this Property Tax target, LBT recovery target was fixed at Rs 140 crore. But only Rs 95 crore were recovered on this front. Estate Department had a target of Rs 6.60 crore but it could recover only Rs 4.38 crore. Market Department made a recovery of Rs 5.59 crore out of Rs 7.55 target. The Water Works Department was given a target of Rs 140 crore and it recovered Rs 118.65 crore.
Jadhav said the target set by the previous chief of Standing Committee could not be achieved because employees of the concerned departments were busy in election work for around two and half months. Now, the administration has been given a target of Rs 190 crore by the end of March. 312 properties have been seized in all 10 zones. The defaulters have been given a last opportunity to pay the tax along with penalty. The heads of various departments including LBT, Town Planning, Estate, Market and Water Works Department have been directed to make recoveries to the maximum.
In the first meeting, a proposal to appoint Special Executive Officer for a period of three years on contractual basis has been approved. The officials have been directed to prepare a proposal on fresh Town Planning scheme for Hudkeshwar and Narsala by separating Chinchbhuvan and submit it in the next meeting of the panel. Chinchbhuval is already included in the 'Smart City' Project. The NMC Administration had prepared a proposal of Town Planning scheme for the three areas and sent it the Standing Committee for approval.