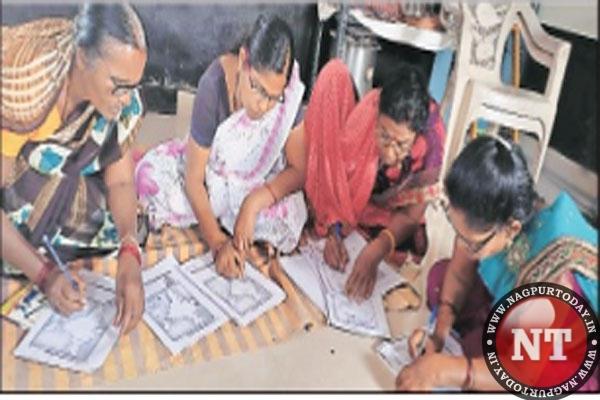 Nagpur: A novel initiative by the Nagpur Zilla Parishad (ZP) and district administration has brought hope and success to women employees who had to drop out of school before completing their Std X education. Despite facing obstacles in their childhood and lacking opportunities later in life, these determined women refused to let go of their dream of further education.
Thanks to the initiative named 'Shikshanacha Punarprayas,' launched in association with the Pratham Education Foundation, a remarkable achievement has been witnessed in Nagpur district. Out of a total of 203 enrolled women, 164 have successfully passed the Std X examination.
Driven by the success of the initiative, the district administration has made the decision to continue implementing it in the upcoming academic session of 2023-24. The aim is to provide more working women with the opportunity to fulfil their dreams of clearing the Std X examination, which serves as a stepping stone towards further educational pursuits.
Dr. Vipin Itankar, the District Collector, and Saumya Sharma, Chief Executive Officer of ZP, officially launched the 'Shikshanacha Punarprayas' initiative. Its implementation took place in the Katol, Kalmeshwar, Narkhed, and Saoner tehsils of Nagpur district. The initiative specifically targeted women working in rural areas as Anganwadi workers, ASHA workers, and members of women's self-help groups. These women, who had previously dropped out after completing Std IX, were motivated and encouraged to enroll for the examination.
During the survey conducted as part of the initiative, a total of 365 women from the aforementioned tehsils expressed their interest. Subsequently, 203 women enrolled for the Std X examination in the academic session of 2022-23. In the recently announced results by the Maharashtra State Board of Secondary and Higher Secondary Education, an impressive 164 of these enrolled women successfully passed the examination, marking a significant accomplishment.
The 'Shikshanacha Punarprayas' initiative has not only provided an opportunity for these women to gain formal education but has also empowered them to pursue further educational avenues. It serves as a testament to their determination and resilience in overcoming past setbacks and embracing a brighter future. With the initiative set to continue in the next academic session, it is hoped that even more working women will be able to fulfill their educational aspirations and unlock new opportunities for personal and professional growth.
Thus, the result of this unique 'batch' is 81 percent. Savita Ramkrishna Uikey from Katol tehsil has scored 71 percent marks. Sangeeta Kamalesh Keote from Narkhed has scored 66.20 percent; Meenakshi Onkar Bhonde from Kalmeshwar has secured 65.80 per cent, and Sapna Ishwar Gajbhiye from Saoner tehsil has scored 60 per cent marks.
The women now hope to continue their education while working. While preparing for the examination, Pratham Education Foundation volunteers conducted online and offline orientation sessions for these women. Ravindra Katolkar, Education Officer (Secondary) made available the textbooks. Vivek Ilme, Deputy Commissioner (Establishment); Varsha Gaurkar, Project Director, Umed; Rohini Kumbhar, Education Officer (Primary); Bhanudas Rokade, Education Officer (Plan); Shekhar Gajbhiye, District Manager, Umed; Block Development Officers and Group Education Officers of these tehsils; Somraj Giradkar, State In-charge of Pratham Education Foundation; Harish Khobragade, Programme Incharge; Narendra Lanjewar and others helped the women to prepare well for the Std X examination.