Tricolor hoisted at RSS headquarters in Nagpur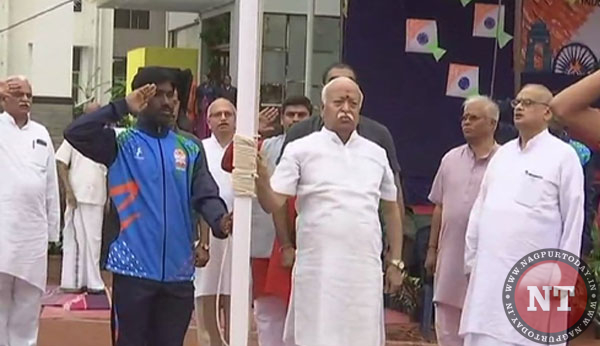 NAGPUR: Rajesh Loya, Nagpur Mahanagar Sanghchalak of Rashtriya Swayamsevak Sangh (RSS), hoisted the tricolor in the premises of RSS headquarters in Nagpur on the occasion of 71st Independence Day on Wednesday morning. RSS office-bearers and volunteers were present on the occasion.
The CISF men, who guard the RSS headquarters, and local policemen gave the guard of honor while the function was followed by planting saplings.