Traffic on Ganesh idol immersion days to be regulated at various places in city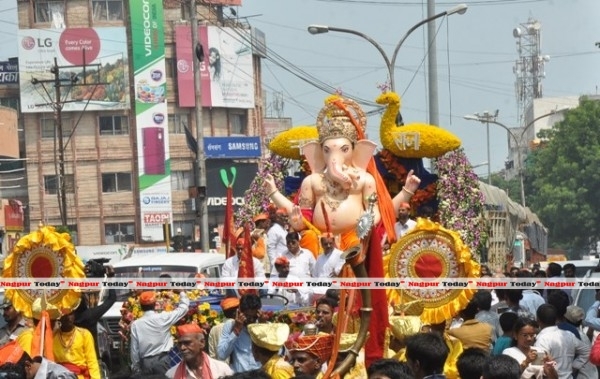 Nagpur: Police Department in the city through a notification, signed by Joint Police Commissioner Rajvardhan, has undertaken a massive exercise to regulate traffic for the immersion of Ganesh idols. The traffic moving in the direction of Futala Lake, Gandhisagar, Naik Talao, Koradi Talao, Sonegaon Lake, Kalamna Tank, Khadan Tank, Sakkardara Lake and Sanjay Gandhi Nagar mine area has been regulated. The exercise to regulate traffic will be undertaken in view of gathering of thousands of devotees at immersion places and on roads as well that could pose hurdles in smooth flow of traffic. Other factors taken into consideration include safety and security of general public apart from devotees, and other hazards.
The regulated traffic will be in force from 8 am of 26.9.2015 to 0000 hours of 29.9.2015.