Traffic cops crack down on motorists riding triple seats, sans helmets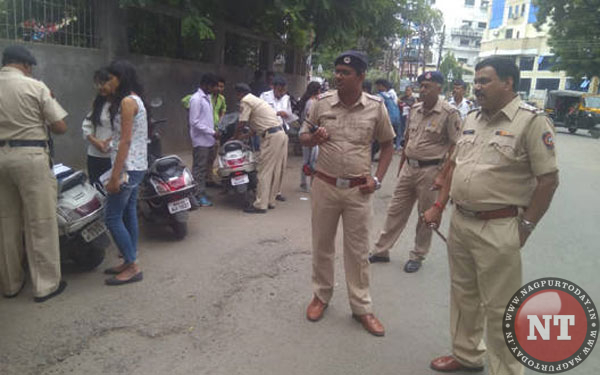 Nagpur: Taking strong note of the tragic incident in which three college girls riding triple seat on a two-wheeler lost balance and crushed under the wheels of hydra machine near Ambazari T-point, traffic police have launched a special drive to deal with traffic violators. The motorists riding without helmets and triple seats were intercepte at various check points on national, state highways and internal lanes in the city.
The newly formed Sitabuldi traffic zone, led by senior police inspector Jayesh Bhandarkar, penalized 102 college-going youngsters for not only riding triple seat but also without helmets. The police have also detained 75 two-wheelers after their riders failed to produce documents like driving licence etc.
The special team of the traffic police under the leadership of deputy commissioner of police (traffic) Raj Tilak Roushan nabbed violators, especially youngsters, outside Law College and Shivaji Science College between 7.30am and 2.30pm.
"Those men or women motorists, who ride a two-wheeler without a helmet, triple seat, would face challans, including suspension of their driving licenses under the provisions of Motor Vehicles Act.
Apart from this, the police will also lay major emphasis on penalizing triple seat riding, which is considered as one of the main causes of fatal accidents," Bhandarkar said.