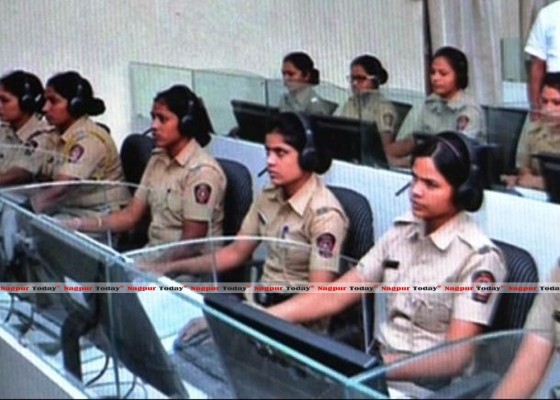 Nagpur: Drive against two-wheeler rider riding without helmets is back again. Now, Nagpur traffic police have decided to intensify drive against violators, especially two-wheeler riders without helmet. On the other hand, the CCTV traffic monitoring system appears to have showing results in Nagpur, as there has been a spurt in the number of traffic violation cases during the last six months. Traffic department sources informed that that such cases have significantly jumped 188% up during the said period.
From January 1 to June 30, the traffic police have booked 1,98,541 violators (or 1,103 every day), while the figure during the same period last year was 68,919 cases when the police used to book violators manually.
Traffic police personnel from all the five zones have started penalizing violators manually. Confirming this, deputy commissioner of police (traffic) S Chaitanya said the intention of Nagpur traffic police is not to collect fine but to ensure motorists follow traffic rules.
There are a total of 20 lakh vehicles plying in the city. Of these, 14 lakh are two-wheelers. "Youngsters are careless when it comes to following traffic rules and we need to focus more on such offenders," the DCP said.
On Tuesday, the traffic police launched special drive outside city colleges to nab offenders. "Since July 19, the traffic police have caught 2,034 two-wheeler riders for not wearing helmets," he stated.
According to statistics, riding without helmet is the most common offence. This year, up to June 30, the police have registered more than 77,757 cases as compared to 2,250 in 2017.
Cases of side projections by heavy vehicles follow next with more than 23,227 violations as compared to over 9,926 cases last year.
Other violations on the rise include driving without licence, rash and drunk driving.