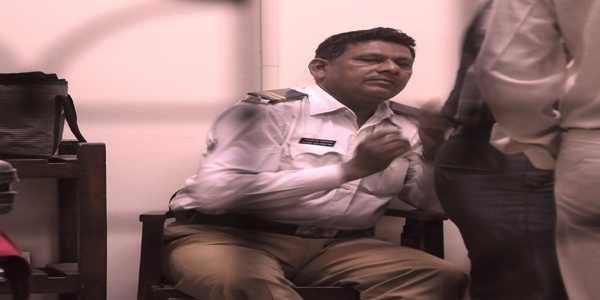 Nagpur News : An auto driver's complaint landed a traffic cop into Anti-corruption bureau net for allegedly demanding bribe of Rs 500 to get rid of Challan made against him.
Complainant Ashfaque Shaikh claimed that he was being harassed by NPC Dhikchand Kularkar for Rs 500 from past one month. Kularkar is posted at South traffic department.
As guided by DySP Narendra Hiware, the trap was set up at three different places by HC Vilas Khanke and his team of five constables.
According to Shaikh's complaint, last month Kularkar had made his rough challan for jumping off the traffic signal and has also seized his RC book. Since then, Kularkar has been demanding for Rs 500 from him to remove his fine.
Police said the challan was made under section 184 of traffic rules for which the fine charged is Rs 500.
Unable to avoid Kularkar's demand, Shaikh lodged a police complaint on Friday.
The next day around 4.30, Kularkar had called Shaikh at Munje square to take the cash. However, he didn't take the cash and went to Jhansi Rani Sqaure. Again, he changed his place and called Shaikh at a few distances away where he took the cash and fled away.
ACB sleuths kept on following Kularkar and finally nabbed him near a pan kiosk. Police said that Kularkar had taken Rs 1000 note from the pan kiosk owner by giving him change.
Cops informed that initially, Kularkar denied the charges but was later proved when the pan kiosk owner was brought and the finger prints were taken.