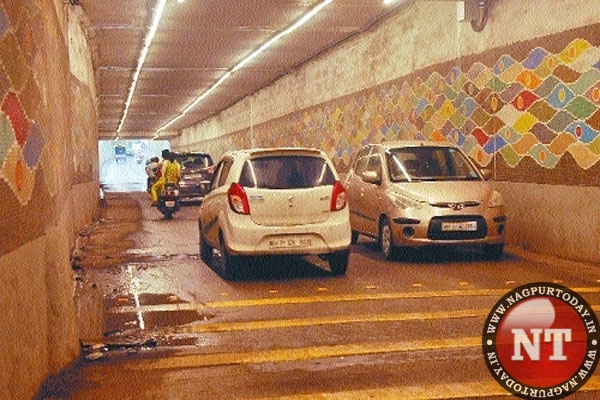 Nagpur: Commuters traversing the Manish Nagar underpass in Nagpur are grappling with a multitude of challenges arising from persistent traffic congestion. Despite the underpass being designated as a one-way route, reports indicate that vehicles are traversing from both directions, leading to a surge in accidents and safety concerns.
"Nagpur Today" recently engaged in dialogue with Deputy Commissioner of Police (DCP) Chetna Tidke to gain insights into the issues faced by commuters and the authorities' strategies to address the situation. DCP Chetna Tidke highlighted the measures the authorities are taking to alleviate the ongoing problems.
The Nagpur Traffic Department has initiated a crackdown on motorists flouting the one-way regulation, imposing fines on those found in violation. To enforce compliance, dedicated traffic police personnel have been stationed at the underpass. The DCP underscored their commitment to closely monitor traffic violators and maintain order on the road.
However, amidst these efforts, concerns have emerged regarding some motorists disregarding traffic signals, partly due to the perceived absence of traffic police on the Manish Nagar underpass. Instances of vehicles proceeding in the opposite direction have reportedly surged. Furthermore, auto-rickshaw drivers have been observed halting their vehicles in the middle of the road to pick up passengers, disrupting the flow of traffic. Similarly, private bus operators have been found disregarding rules and obstructing the road while picking up and dropping off passengers.
The prevalent noncompliance with traffic regulations even in the presence of police raises questions about the effectiveness of the measures taken to ensure road safety.