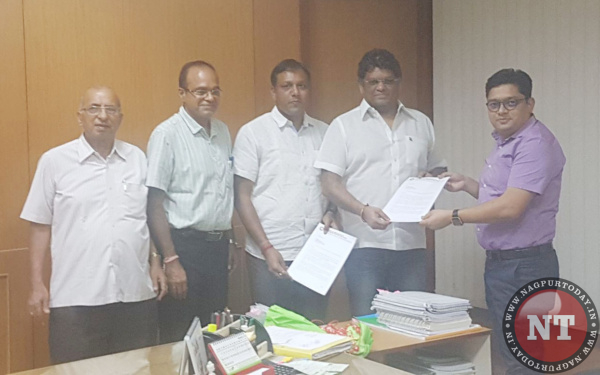 Nagpur: A joint delegation of Chamber of Associations of Maharashtra of Industry and Trade (CAMIT) and Nag Vidarbha Chamber of Commerce (NVCC), Steel & Hardware Chamber of Vidarbha and Nagpur Itwari Kirana Merchant Association lead by Dipen Agrawal, President of Chamber of Associations of Maharashtra of Industry and Trade (CAMIT) and also Convener of NVCC's Local Issues Sub-committee & Past President NVCC called upon Ashwin Mudgal, Municipal Commissioner, Nagpur Municipal Corporation. They urged him to keep in abeyance the assessment proceedings wherein LBT rates are in dispute due to pending final decision from the State Government, regarding effective date of LBT Corrigendum dated 06/07/2013, as directed by the Nagpur Bench of Bombay High Court, by its common order in PIL No. 106/2016 and 169/2016.
High Court after observing that Navi Mumbai Municipal Corporation has given effect to similar LBT corrigendum of even date from 01/04/2013 was pleased to direct the State Government to reconsider the representation as per law within three months.
Dipen Agrawal said, issuing assessment orders in absence of final decision from UDD/State in the matter is unnecessarily increasing litigation and traders are put to undue hardship due to increased cost of compliance. Kirit Panchmatia, Kirana Merchant said that both NMC's view and UDD's confirmation on effective date of LBT Corrigendum were challenged before High Court and Court by common order directed the State Government to reconsider the matter within three months, thus NMC should accept the request for keeping the assessment proceeding in abeyance.
Municipal Commissioner responded that the said High Court order nowhere bars NMC from proceeding in the matter, but at the same time he assured that NMC will take necessary follow-up with UDD for early clarification and directed his subordinate to issue DO Letter for same.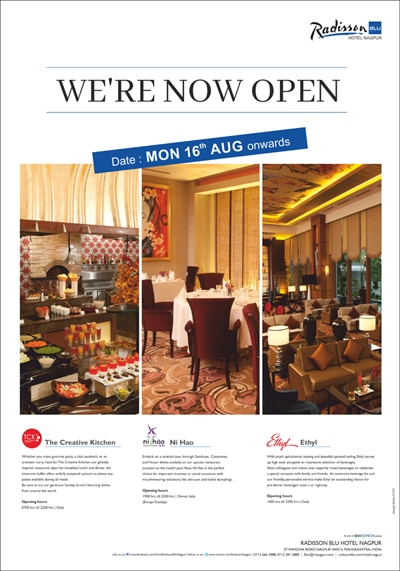 Sanjay K Agrawal, Secretary NVCC, highlighted that LBT Department had issued notices in the year 2014 and 2015 but ex-parte assessment orders are being passed in 2018 and suggested that department should give one more chance by issuing last reminder before passing any order. Commissioner was kind enough to accept the request and instantly directed LBT Department to give dealers a last chance to appear before assessing officer and submit the documents to avoid unwarranted litigation.
Rajesh K. Lakhotia, President SHCV, brought to the notice of Ashwin Mudgal that work of over bridge near Mokshdham is under construction since last many years. He suggested that the work of proposed cement road be started immediately to minimize the hardship faced by the shop owners on that patch. Municipal Commissioner informed that construction work of over- bridge will be completed in a month or two and accepting the request he instantly directed concerned authority to take necessary steps to start the cement road work of the patch along with completion of over-bridge near Mokshdham.
Dipen Agrawal expressed his gratitude to Ashwin Mudgal, for the patient hearing and immediate solutions given by him.
Ravindra Kumbhare, Additional Commissioner NMC, Rajesh Mohite, Additional Deputy Commissioner NMC and Milind Meshram, Assistant Commissioner NMC, were present in the meeting. Harish Bhattad, Manoj Khemani, Vinay Dlamia, Manish Jejani represented Steel & Hardware Chamber of Vidarbha and Ramesh Jejani, Sachin Gulati, Omprakash Rathi, Ramdas Vajani and Mustak Nagvedaria represented Nagpur Kirana Merchant Association as part of delegation. Sanjay Agrawal proposed the vote of thanks on behalf of the delegation.